Switch Trampoline Skis – Train your flips, grabs and corks all year!
Training Trampoline Skis are a fun way to get in shape before the season starts, learn new tricks in a safe environment, or maintain skill levels throughout the year.
Switch Trampoline Skis Usage Benefits:
Use them as Tramp Skis to train grabs, spins, flips, corks, and improve overall air performance in a safe environment.
Train with our Jibbing Bar (2in1 box & rail training obstacle) to master slides, ski jibbing, and improve your balance.
Practice on Flat terrain – learn butter slide positions, body rotation, and perform strength and mobility exercises.
Let your creativity run free and find your own way of training with Switch Training Skis.
Realistic Ski Feeling
The construction of Switch Skis for trampoline are similar to standard skis, providing a realistic skiing experience. You'll be able to land all your learned tricks on the snow in no time!
Trampoline Safe Edges
Our skis feature Smooth PU edges seamlessly connected with an EVA foam base, ensuring they are perfectly safe for your trampoline, flooring, and home interior. Train without worrying about your surroundings.
Our universal size training bindings offer a comfortable fit while securely holding your foot in place. Train barefoot, in socks, or with your favorite shoes on.
The 2in1 function of the Box/Rail training obstacle allows you to train your jibbing tricks anywhere. Easily switch between the Box and Rail versions for your preferred training experience.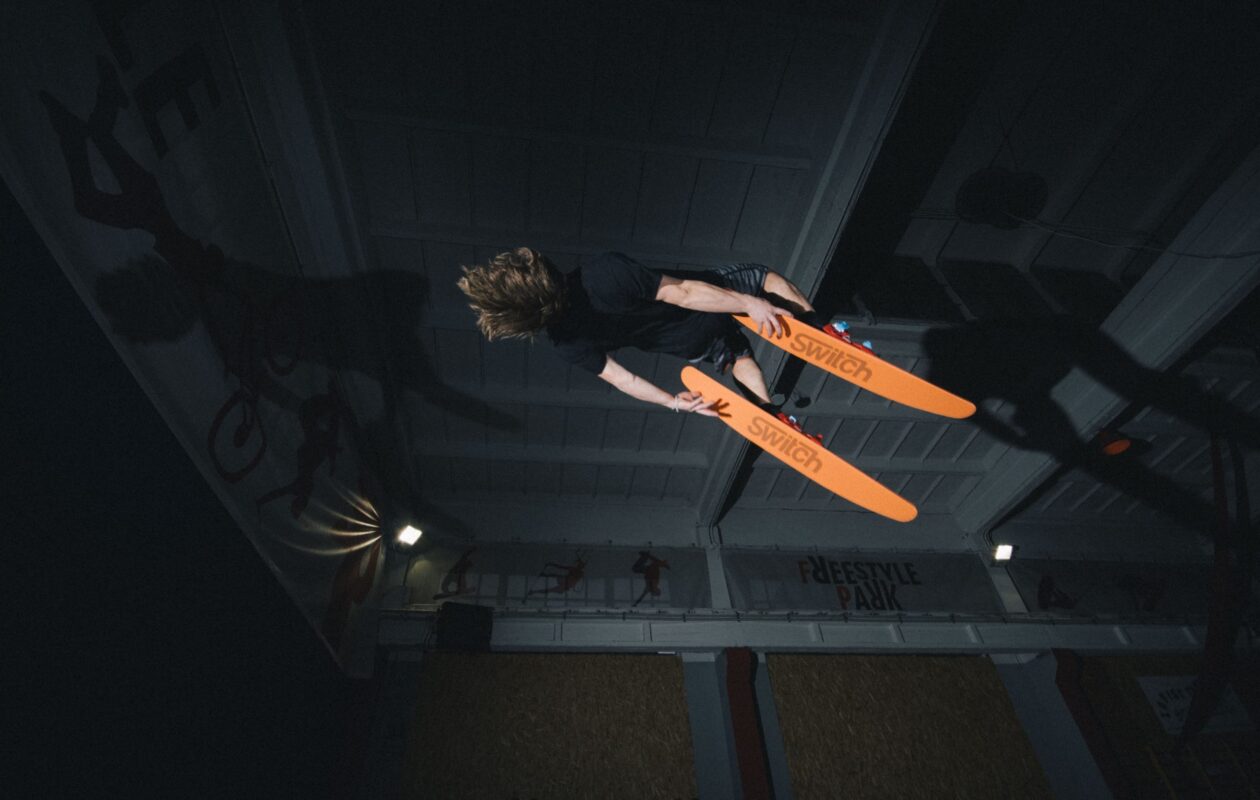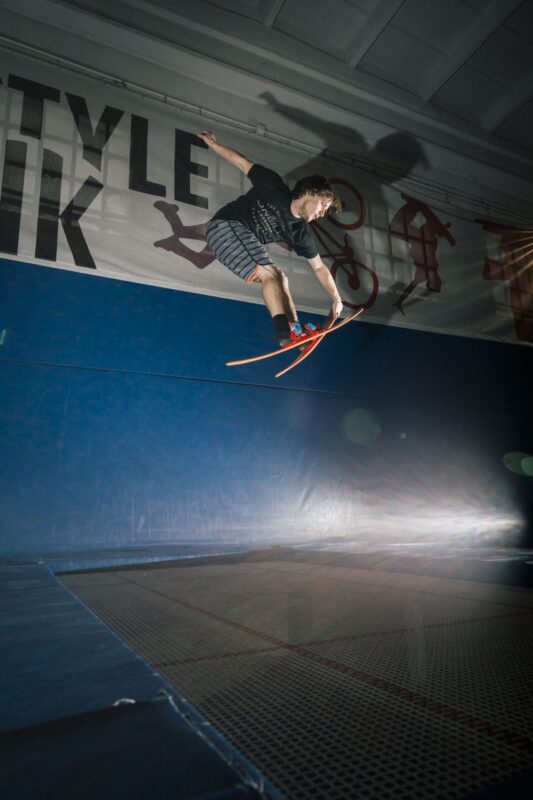 Switch Trampoline Skis Specification:
Skis base: EVA foam
The EVA foam base on the bottom of the skis provides grip when jumping and protects the trampoline from damage.
Profile: Reverse Camber.
The tip and tail of our skis are raised to maximize contact surface with the trampoline. This design provides more control, allows you to jump higher, and land tricks consistently.
Construction: Vert-lam core + composites
Our skis feature Ash and Poplar vertically laminated core reinforced with triaxial fiberglass and polyurethane sidewalls for excellent flexibility and a durable structure.
Binding Mounting System: snowboard 4×4
Lenght: 105 cm
Widith: 14.5 cm (universal size for children and adults)
Weight: 1.5 kg
Maximum recommended user weight: 100 kg
Made in Poland
Switch Training Trampoline Skis are great indoor ski trainers. If You are diagnosed with Ski Addiction you should definitely get one, and land all those dream tricks in no time. Home training during the off-season will help you stay fit and prepare your muscles for the snow season!