Are you in search of a dynamic and captivating way to enhance your child's physical, mental, and imaginative growth? Look no further. Our rocker Balance Boards for Kids are more than just playtime accessories; they're tools designed to stimulate your child's creativity and foster essential life skills.
---
Unveil a World of Imagination and Development with Switch Balance Boards for Kids.
In the realm of children's play and education, there exists a perpetual quest for experiences that seamlessly blend entertainment and growth. Our Montessori-Inspired Balance Boards for Kids were conceived from this very aspiration. They aren't just balance boards; they are a gateway to a universe of imaginative exploration while simultaneously cultivating essential motor skills.
Unlocking Imagination
These wobble boards are more than toys; they are a canvas for your child's boundless imagination. A bridge, a slide, a rocking chair, a boat—our balance boards are the catalysts for creative journeys that have no limits.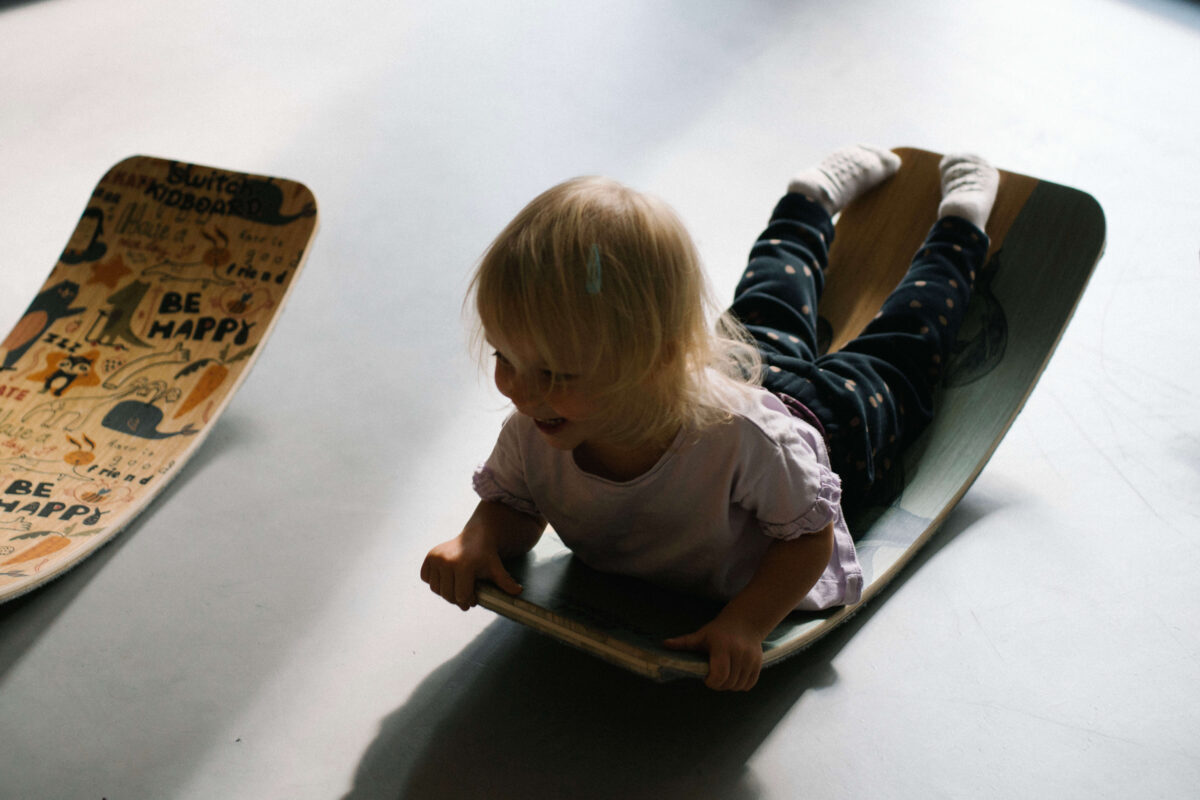 Development through Play
Playtime, when thoughtfully designed, becomes a pathway to learning. While children revel in the fun, they are also on a journey of self-discovery. These boards stimulate the vestibular system, refine proprioception, fortify posture muscles, and elevate their sense of balance. It's the art of learning through joyful engagement.
Safety and Quality Assurance
As a parents we take child's safety to heart. Our graded edge finger safe design eliminates any worry of finger pinching, allowing them to play with confidence. Crafted from locally sourced Poplar Wood in Poland, our boards are built to withstand the test of time, supporting up to 200kg of user weight. The scratch-proof laminate preserves the board's visual charm, and the felt-covered bottom ensures a peaceful playtime experience while safeguarding your floors.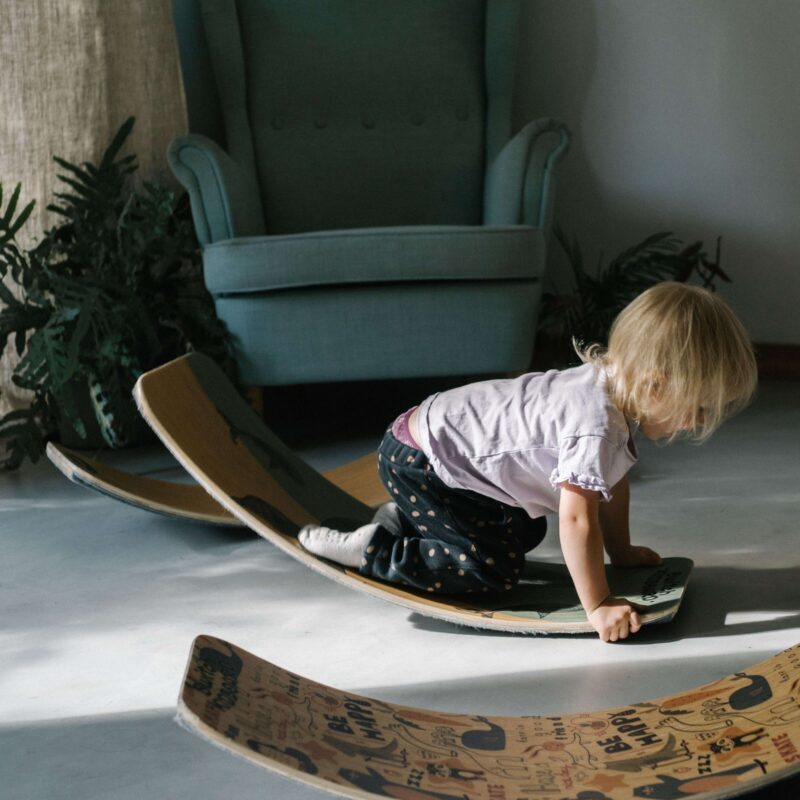 Rooted in Educational Philosophy
Rocker balance boards have a storied history within educational approaches. Waldorf schools have long employed similar rocker boards, igniting active play and creative exploration in children. In the Montessori tradition, our boards align perfectly with the emphasis on independence, self-directed learning, and hands-on experiences.
Eco-Friendly Values
Our environmental commitment is ingrained in our craftsmanship. These boards are created from sustainably sourced poplar wood, meeting stringent hygiene standards. We use no varnishes and lacquers, and our graphic designs are printed with water-based inks. This is quality with an eco-conscious touch.
Experience the Joy
Our Balance Boards for Kids are meticulously designed for a dual purpose: safety and enjoyment. Whether you're a dedicated parent, an educator shaping dynamic learning environments, or simply an advocate for child development, these boards usher in a world of boundless fun and profound learning opportunities.