BINDINGS DESIGNED TO MAKE YOUR TRAINING EASIER.
YOU CAN STEP INTO THEM IN YOUR FAVOURITE SHOES OR BAREFOOT, NO SNOWBOARD BOOTS NEEDED!
EVA foam on the ankle and PU foam on the insole guarantee comfortable use.
3 micro-posture holes, 3 size heel adjustments S/ M/ L and multiple strap length settings allow it to fit almost any foot size.
Thanks to their universality you can use them with our trampoline boards, jibbing boards, trampoline skis and parkboards.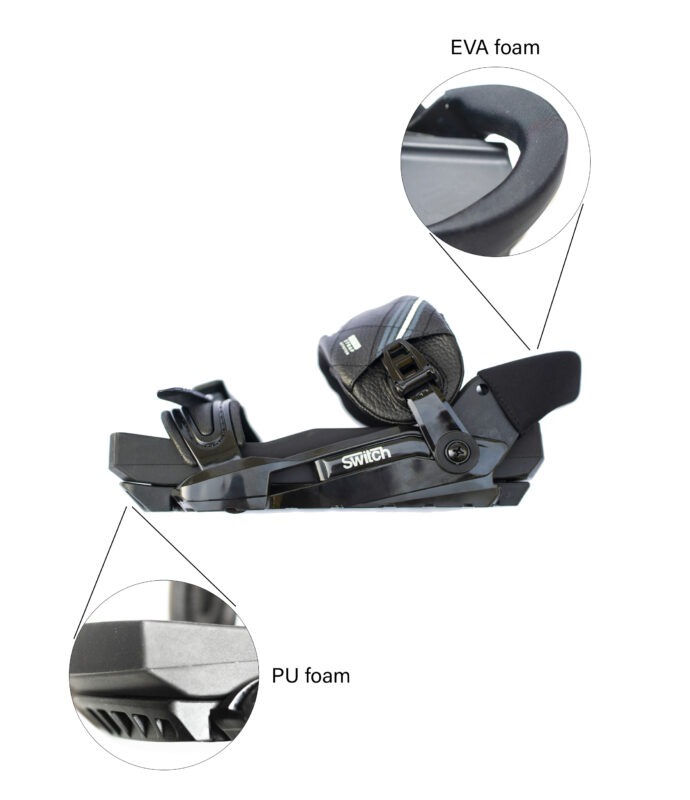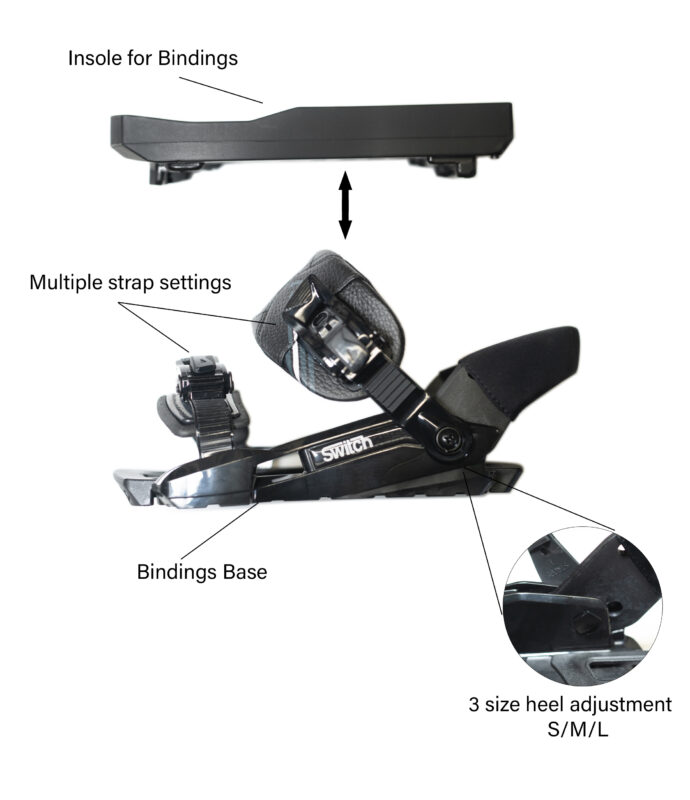 Sizes :
Barefoot: EU 38-45,  Womens US 7.5-12 +,  Mens US 5-12.
Shoes: EU 35-43, Womens US4- 12,  Mens US 3.5-10.
Weight 2kg