TRAIN SKATEBOARD TRICKS WITHOUT ROLLING ACTION!
Improve your muscle memory, build your  skill, strenght, confidence and style. Easily transition new learned tricks to real skateboard.
What switch training trucks are?
A great training tool for skateboarders. It eliminates the rolling action while maintaining feel of standard truck – So you can easily transition new learned tricks to real skateboard.
You can use them on  a trampoline, flat, and with obstacles.
Attach them to Your regular skateboard deck, or get one of our training sets and start progressing faster then ever!
Train on flat.
Strengthten your muscles, improve your muscle memory, gain confidence and style. With Switch training trucks you can train wherever you want. The set includes 8mm wooden pads to make Ollie higher whenever you like.
Training trucks with our obstacle is a perfect match for slides training. Gain confidence before shreading bigger rails! Jibbing bar will help you improve your ballance and board feeling. Jibbing Bar has 2 functions in it. – Rail which is easy converted to the Box. Just unscrew one nut, turn it upside down and get the box ready.
Train on trampoline
Switch trucks are safe for trampoline! Connect them with our trampoline deck (skateboard deck covered in eva foam) and avoid painful abrasions and injuries during your training. EVA foam also provides good adhesion to the feet and prevents the board from slipping on the trampoline.
Trucks add weight to the board so it is much easier to control it, and it spins like a real skateboard. With trucks under your trampoline deck you will also get decent pop boost – so you can make your ollies and kickflips even higher.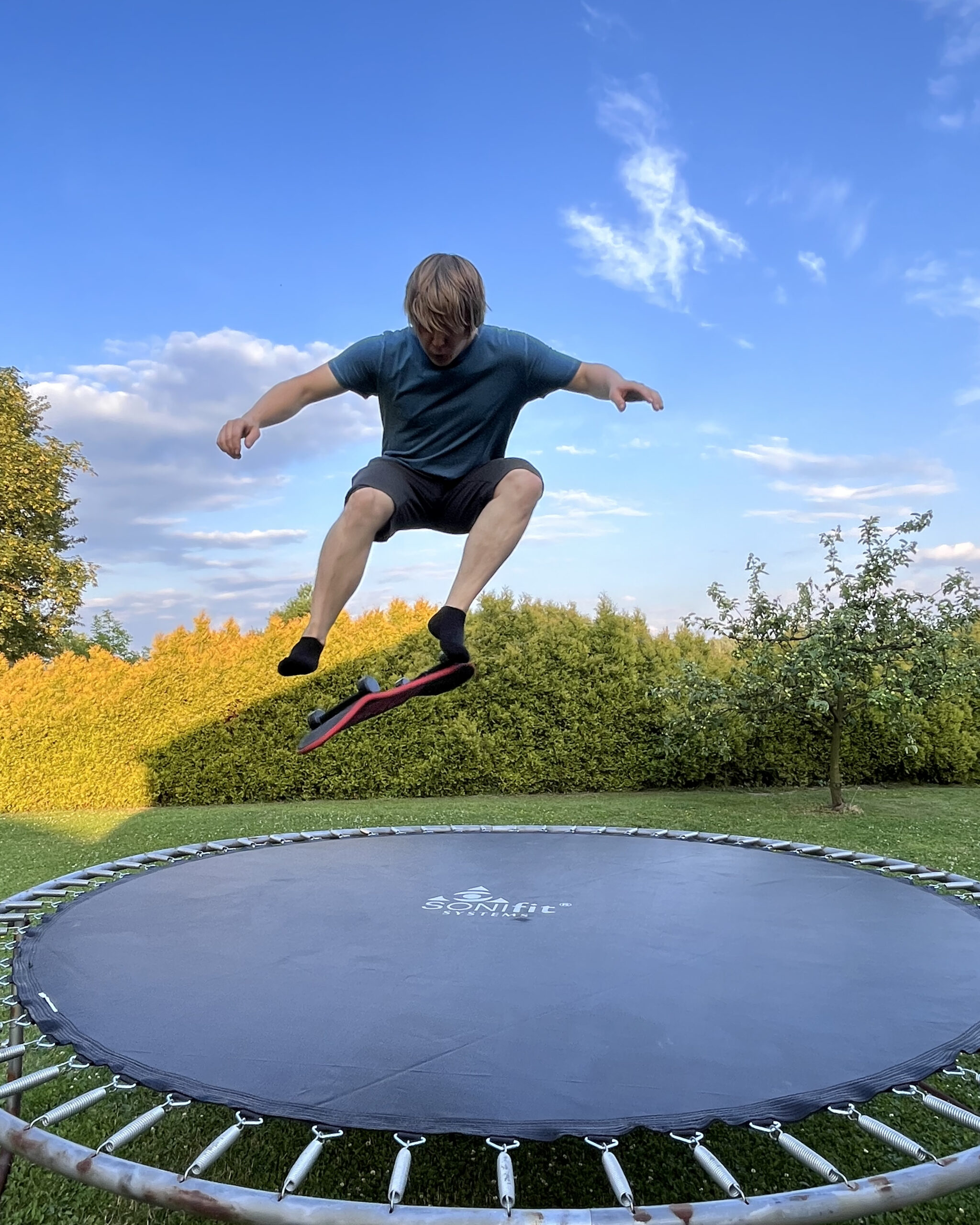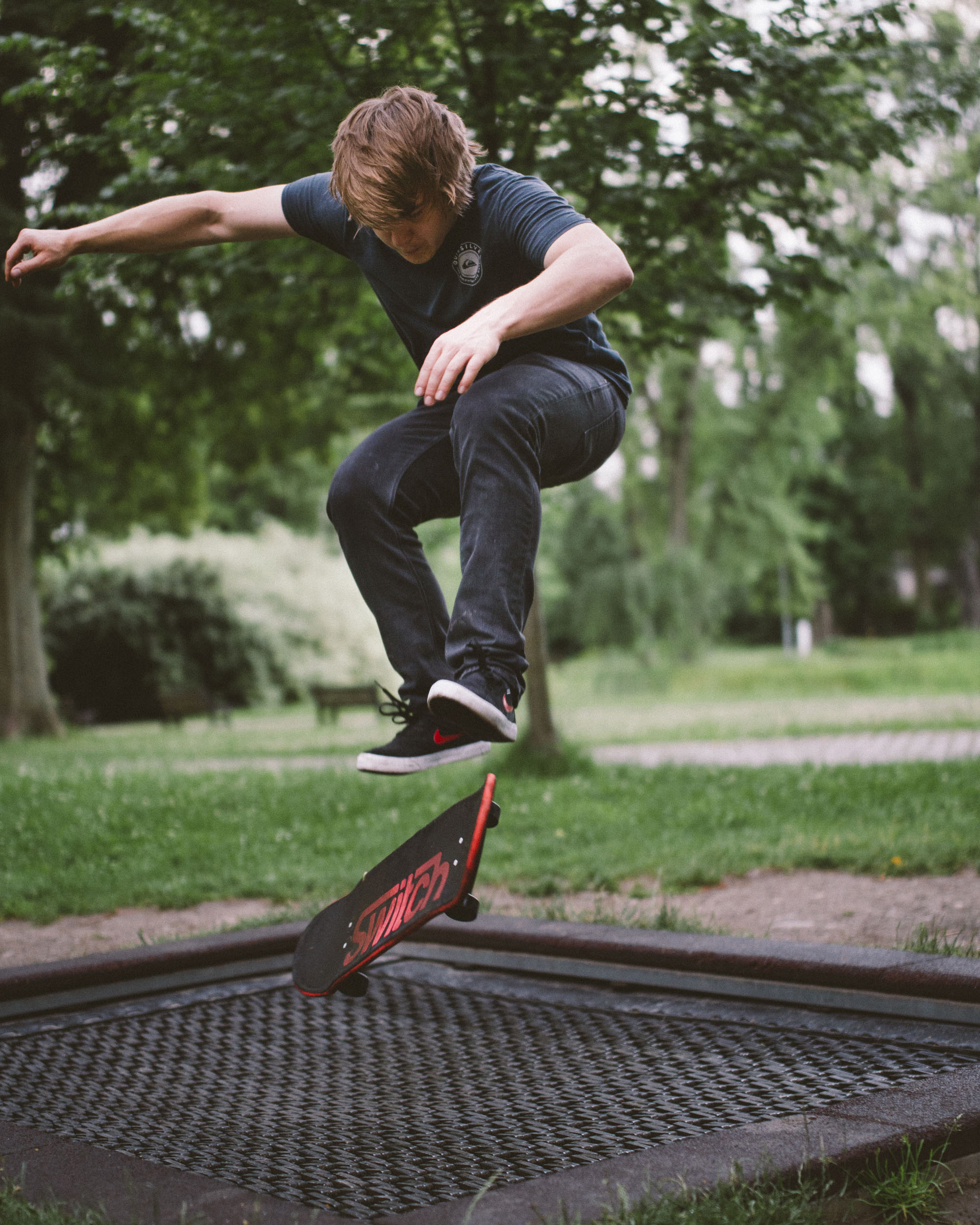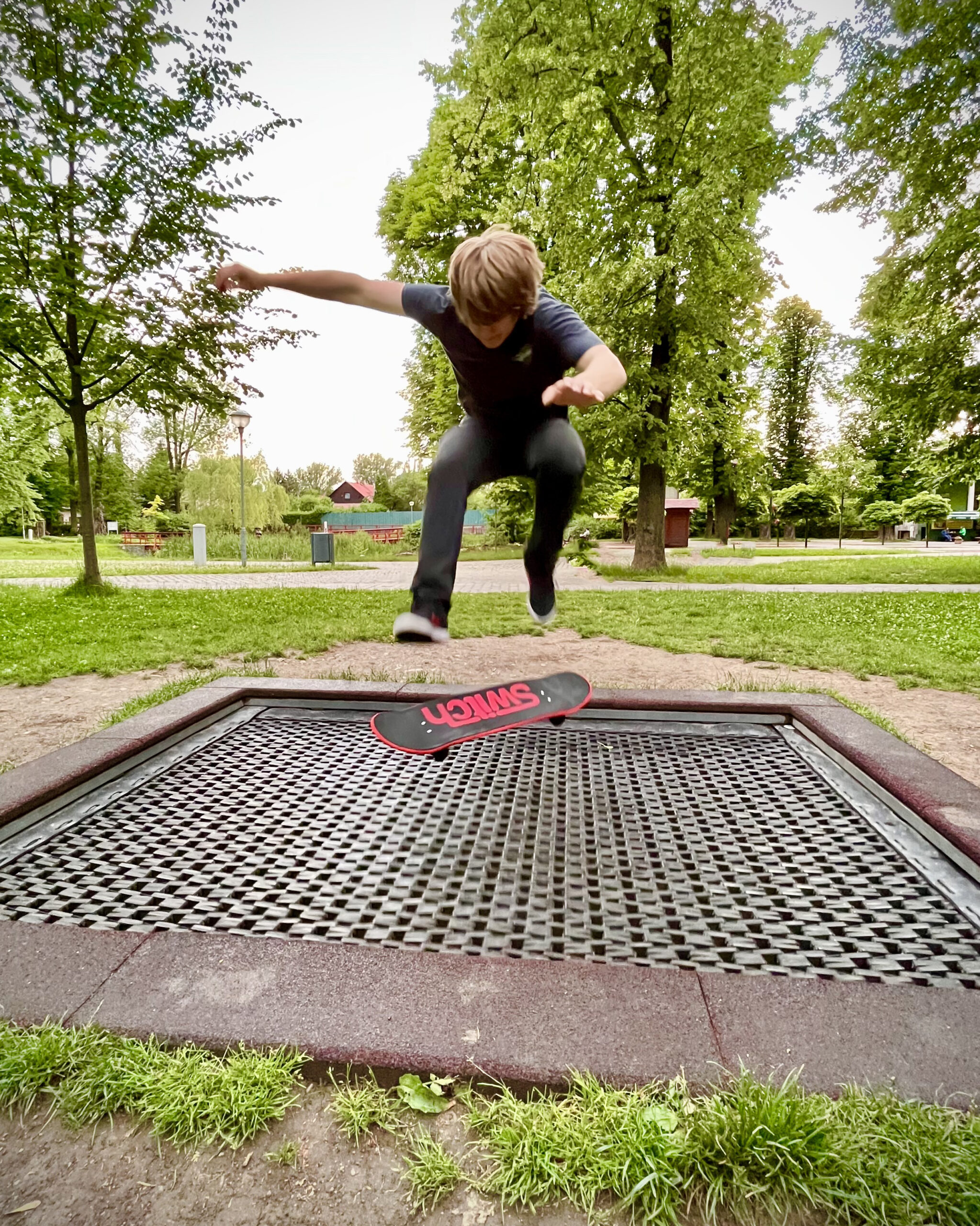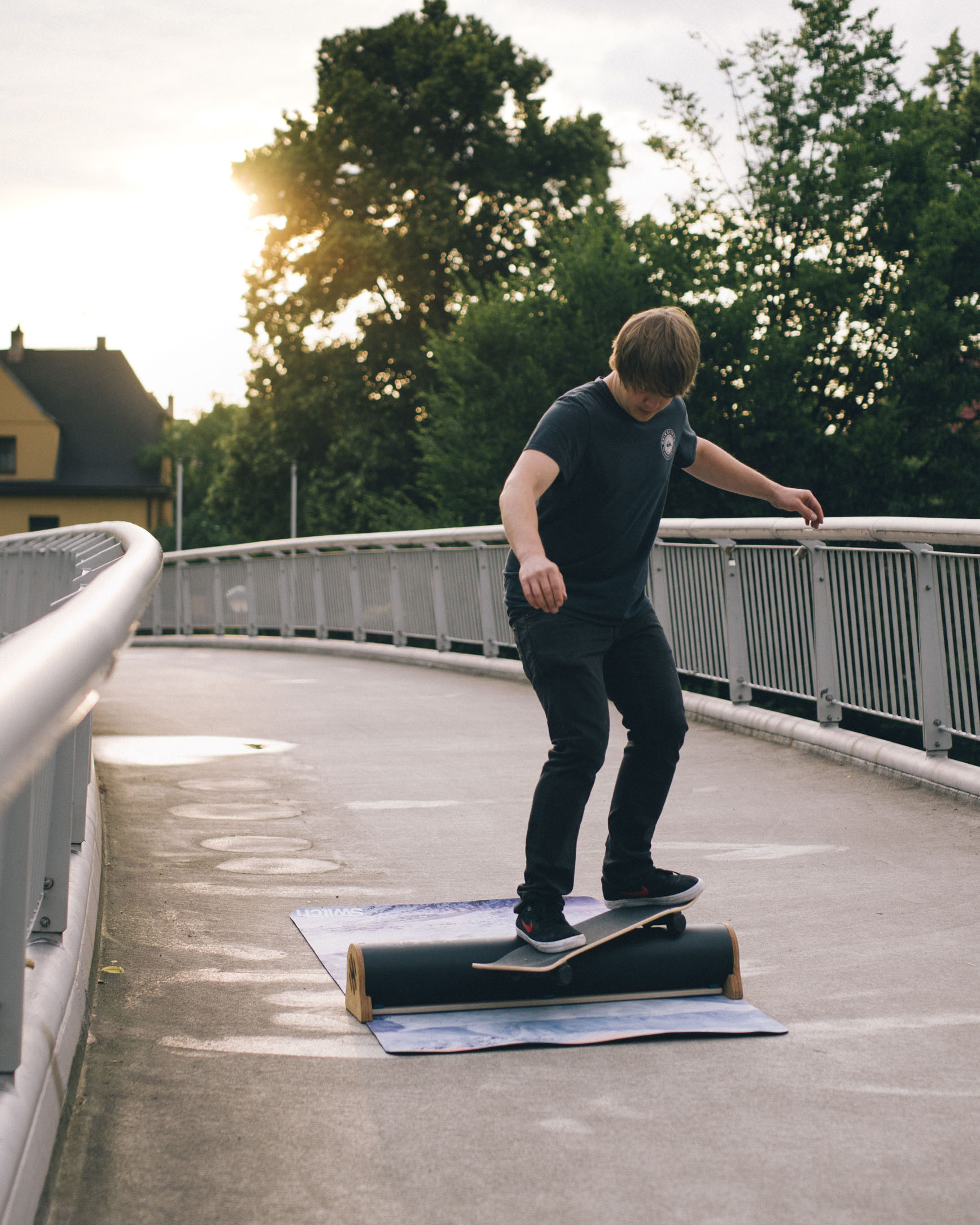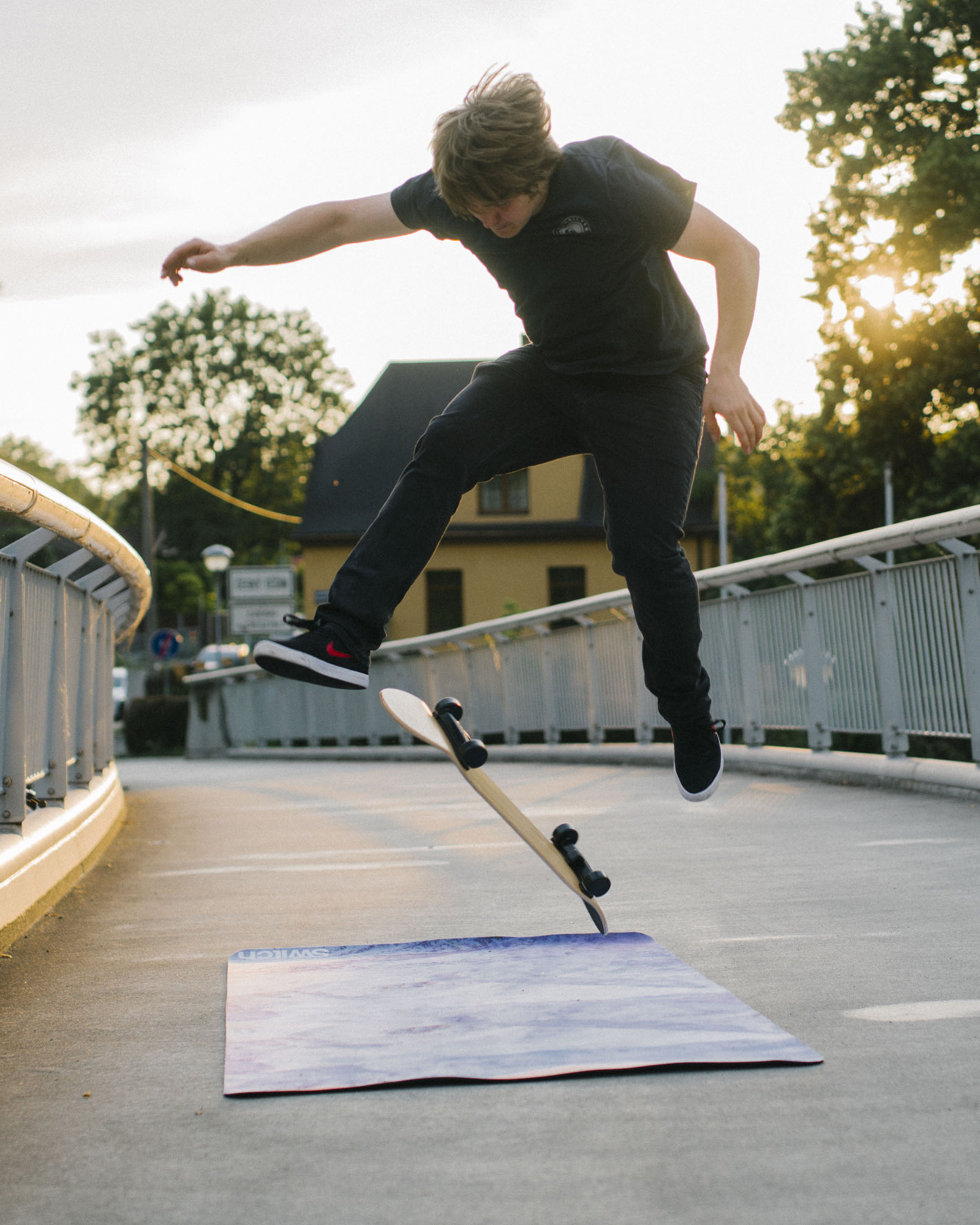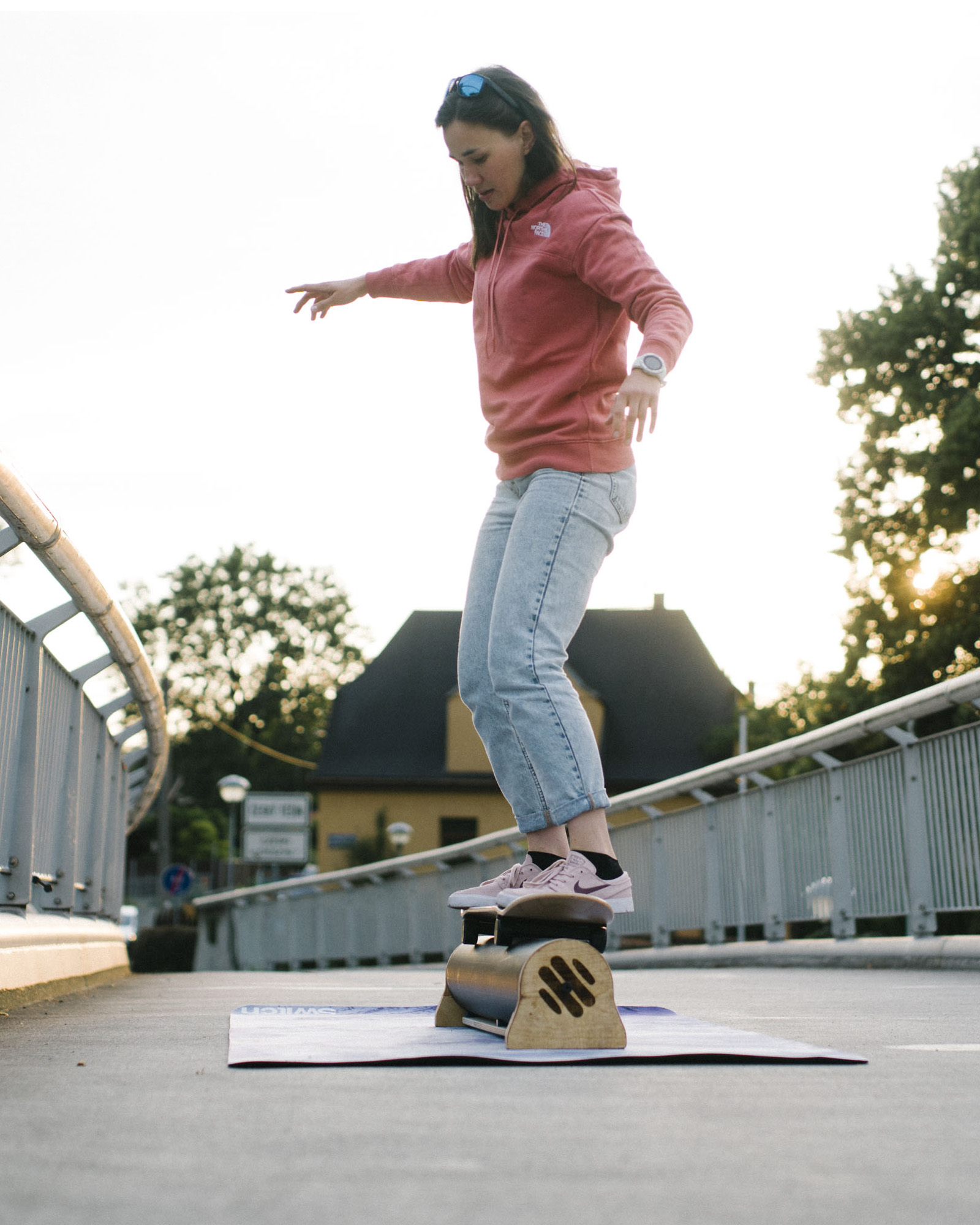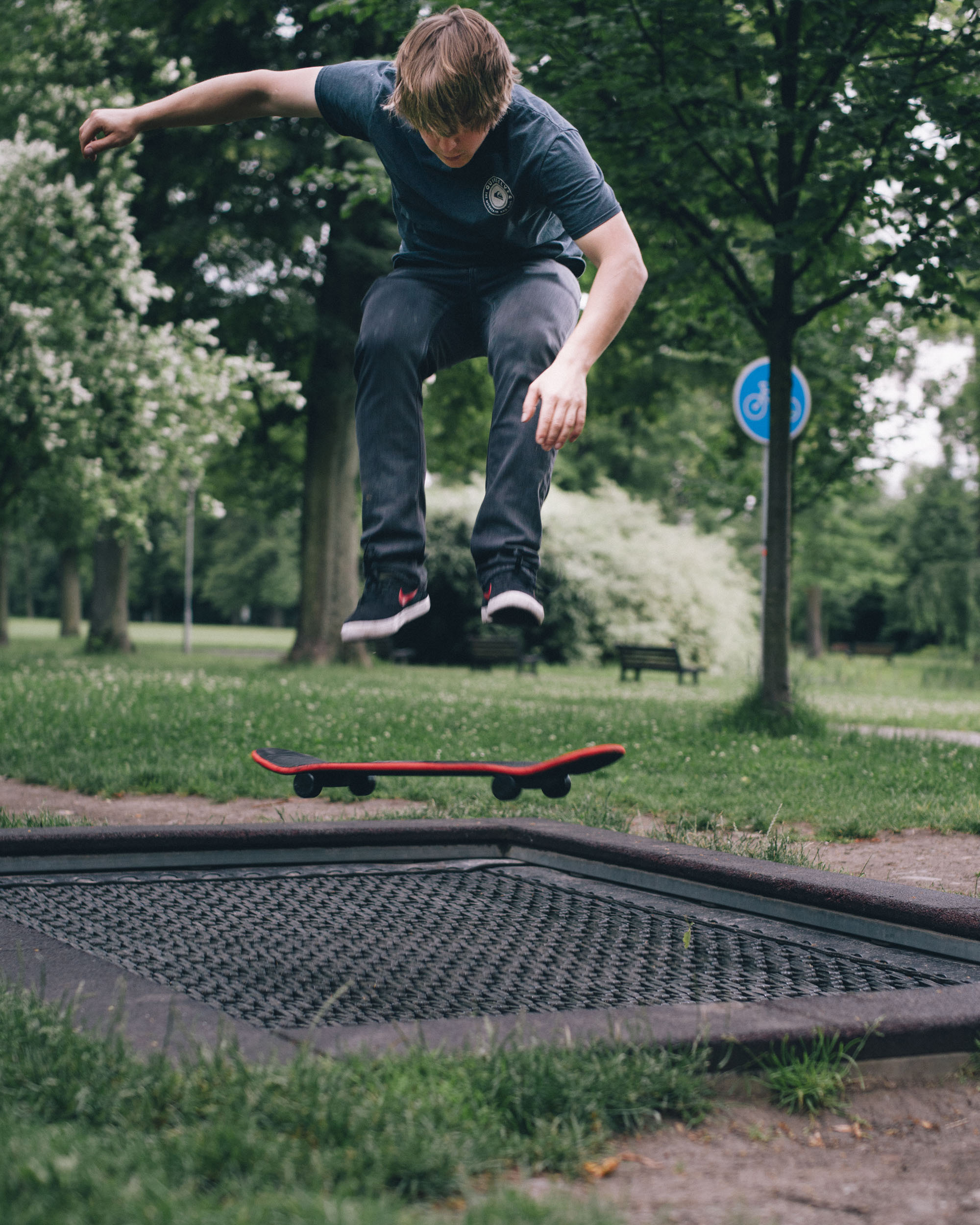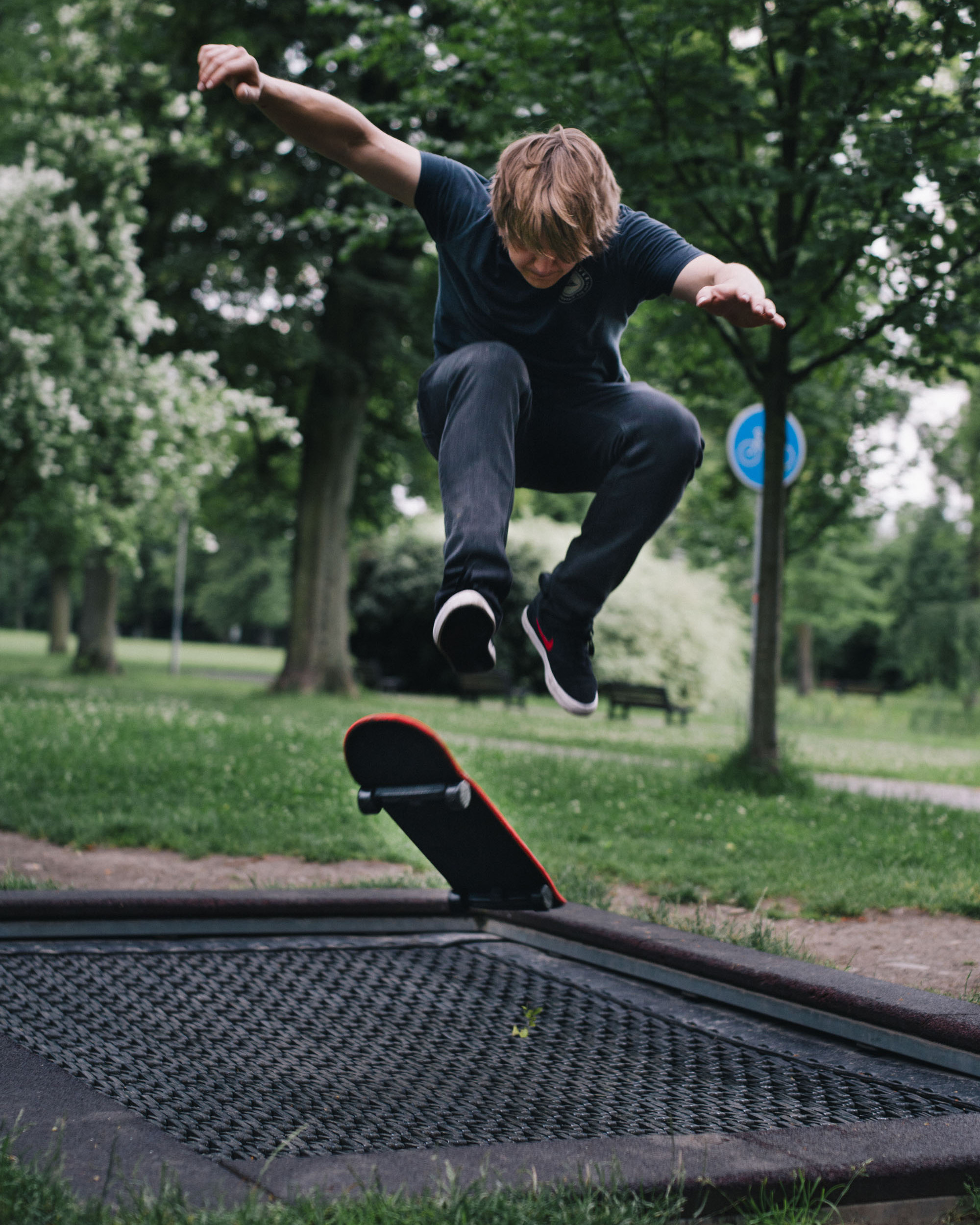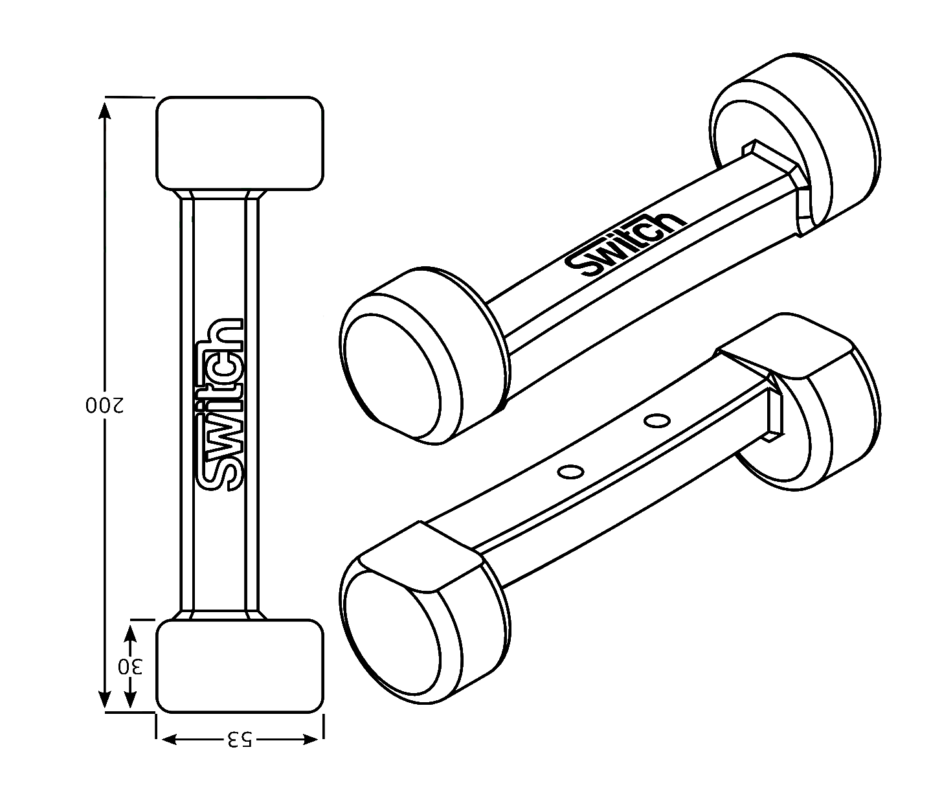 Trampoline Trucks:
Dimensions: 20 cm long x 5,3 cm wide
Two mounting holes
Profile: concave – fit skateboard surface
Weight: 400g each truck
Material: PU 70D + Steel axle
Maximum recommended user weight: 100 kg
Mounting blots and 8mm brackets included
Made in Poland