Get ready to impress your friends at the skatepark with your new skills!
What switch training trucks are?
A great training tool for skateboarders. It eliminates the rolling action while maintaining similar feel of standard truck. Learn new trick at grass, concrete, in garage, on parking lot, everywhere without fear of slipping out. Jumping on trampolines with them never been easier and safer.
Train flat tricks
Improve your muscle memory, skills, strength, confidence and style. Train new tricks at home without fear of slipping out of skateboard. Then, when you get on your skateboard, it turns out that's piece of cake for you! The set includes 8mm wooden pads to make Ollie higher whenever you like.
Train with our obstacle
Without rolling action it is much easier to learn slides on obstacle. Be ready for bigger rails. Jibbing bar is a perfect tool for training new slide tricks and balance. It is 2 in 1 – Rail which is easy converted to the Box. Just unscrew one nut and turn it up side down and get box.
Train on trampoline
Our trampoline board is covered all around with soft and nice to touch EVA foam, thanks to which you will avoid painful abrasions and injuries during your training. EVA foam also provides good adhesion to the feet and prevents the board from slipping on the trampoline.
Control the board during the flight! Learn new tricks and get the board on the correct flight path. Then Kickflip, heelflip or varialkickflip… Eeeasy. Trucks add weight to the board, thanks to which it is much easier to control. Turks works as a counterbalance, so board don't spin unnaturally. Thanks to smaller contact area our board makes your jumps higher.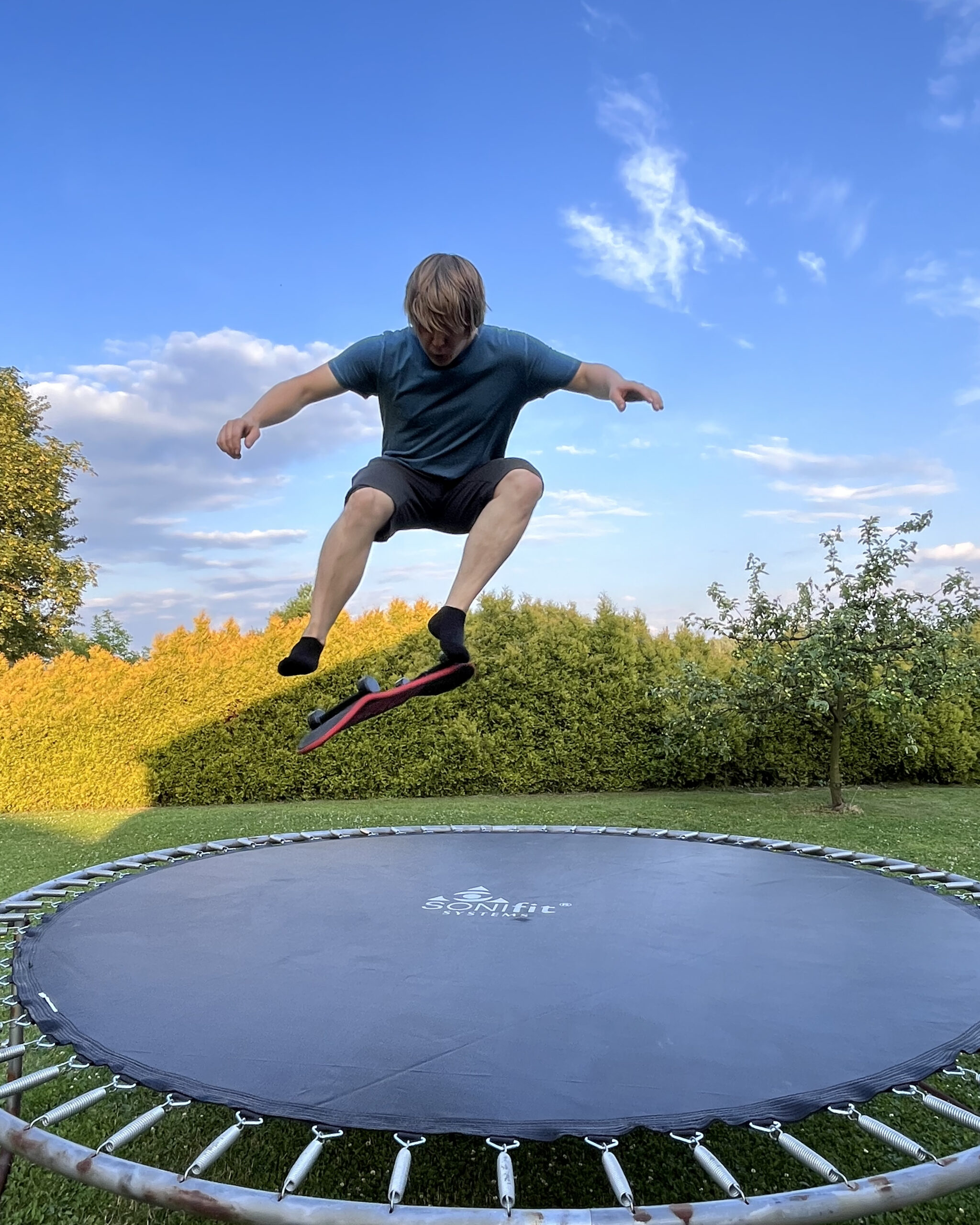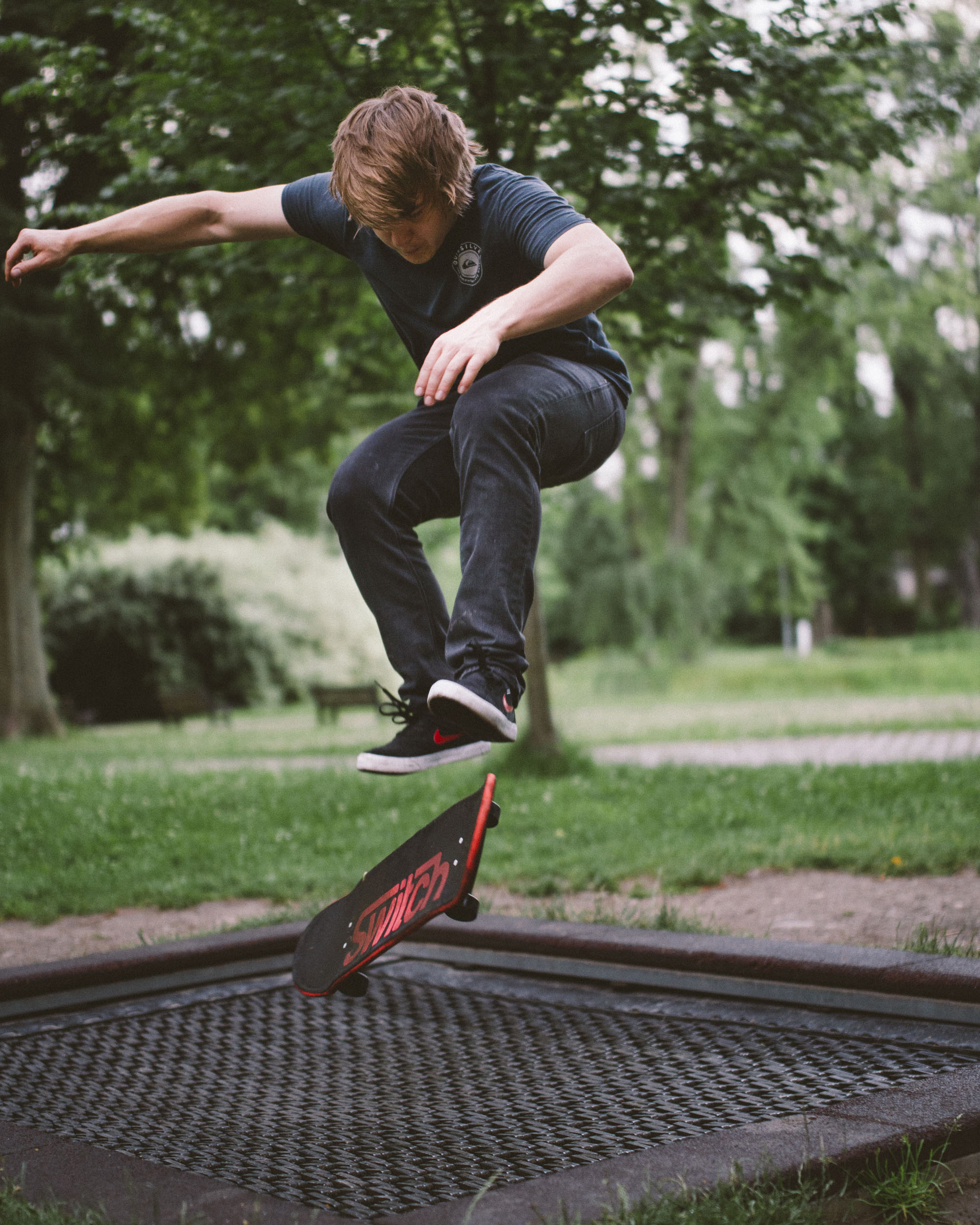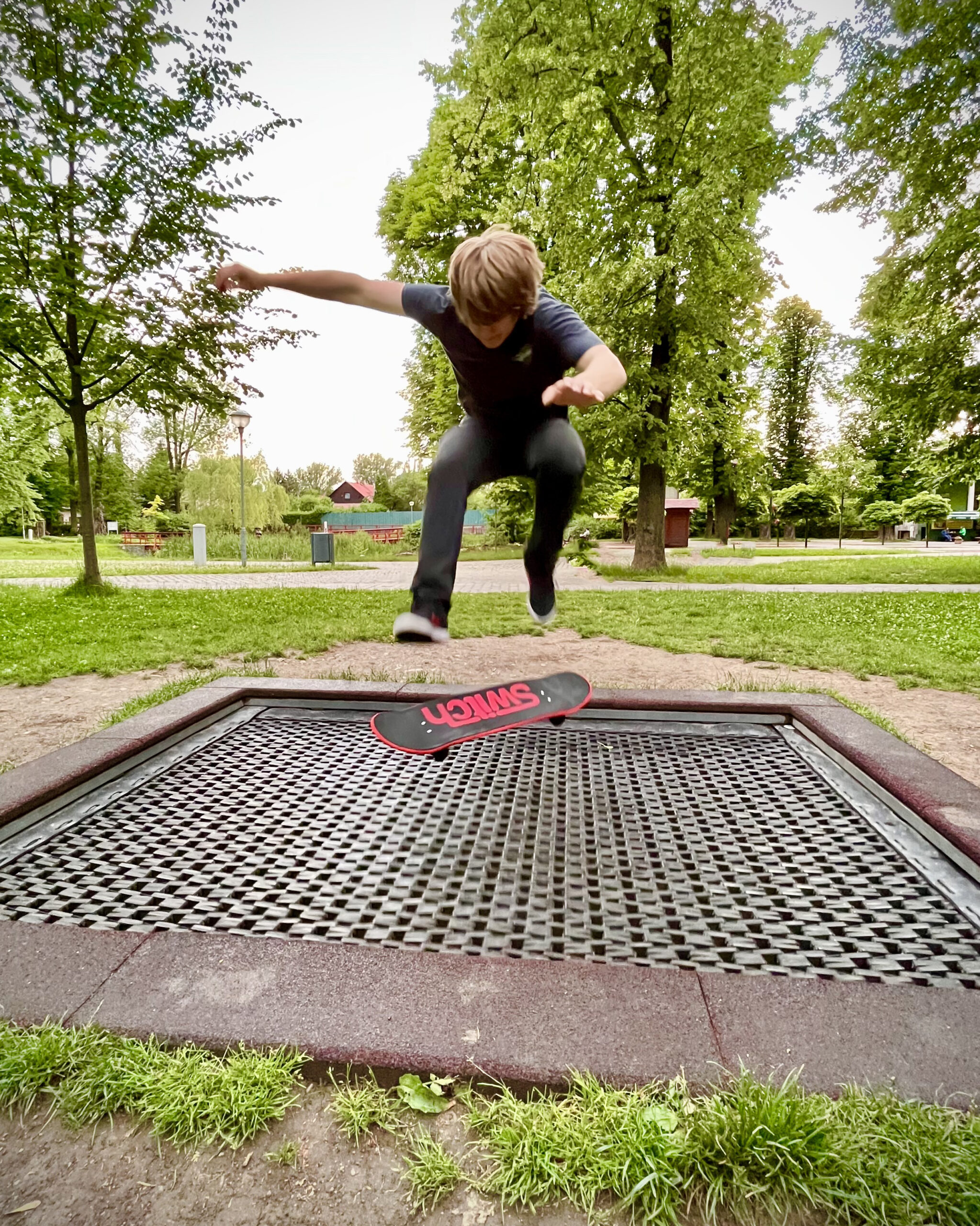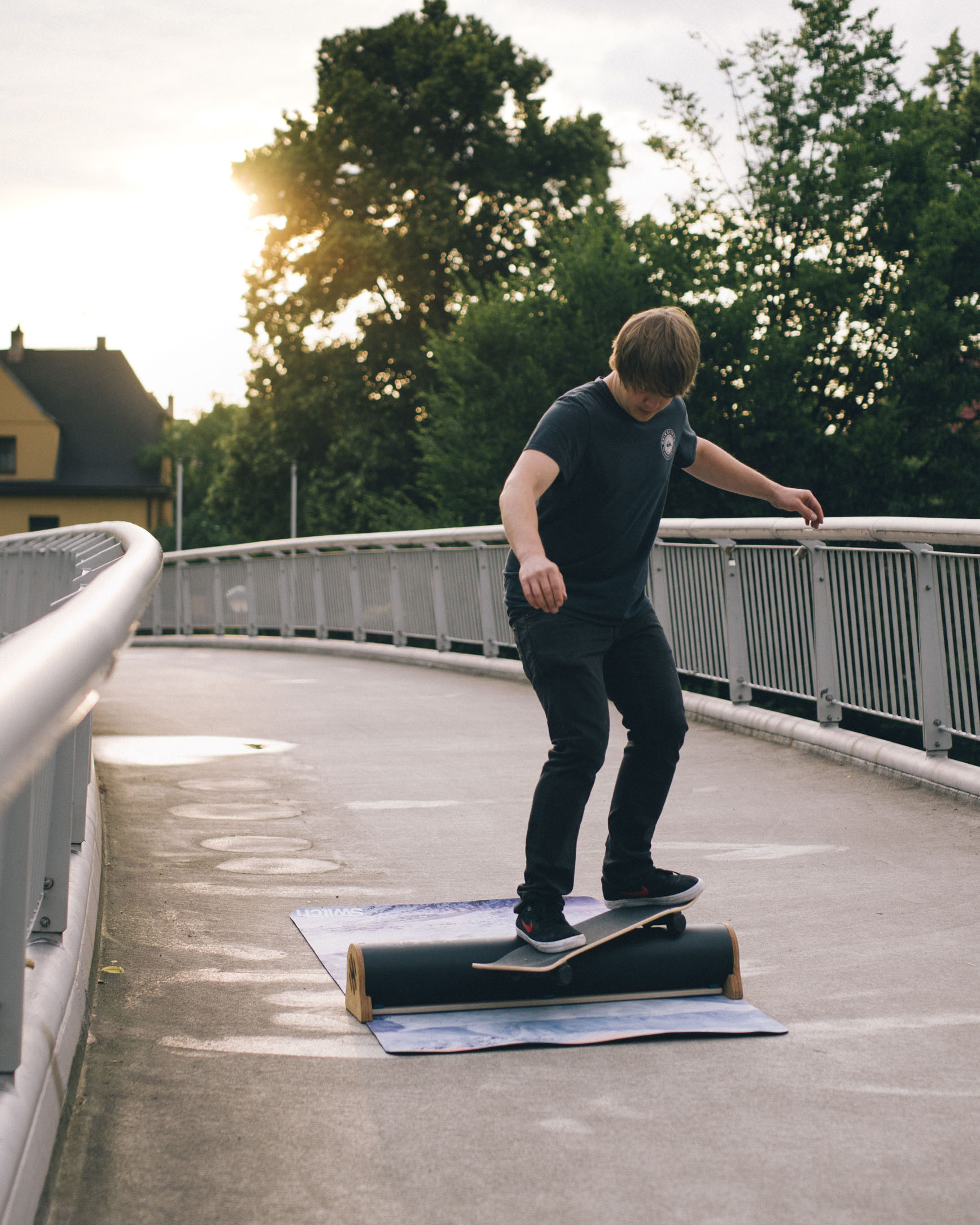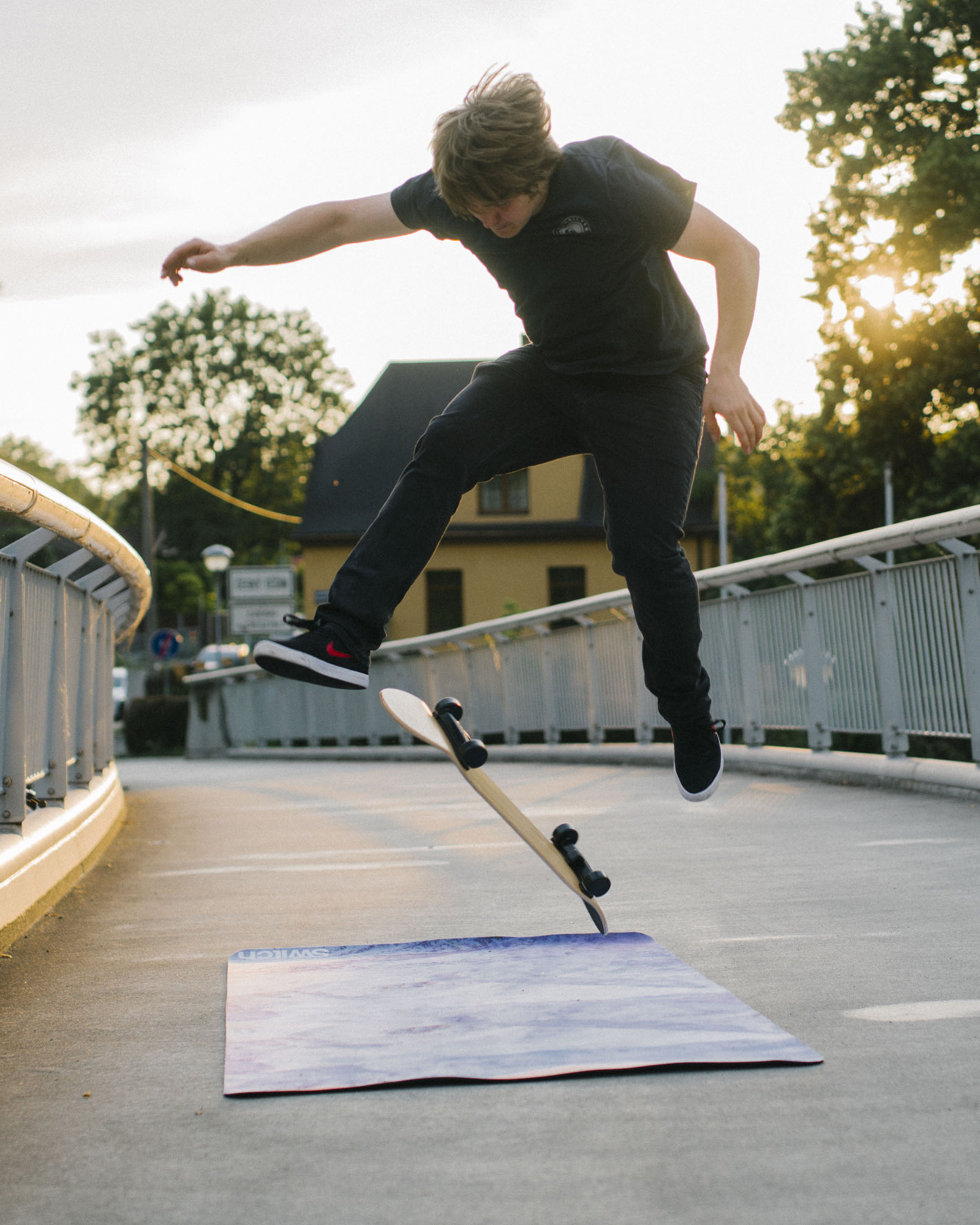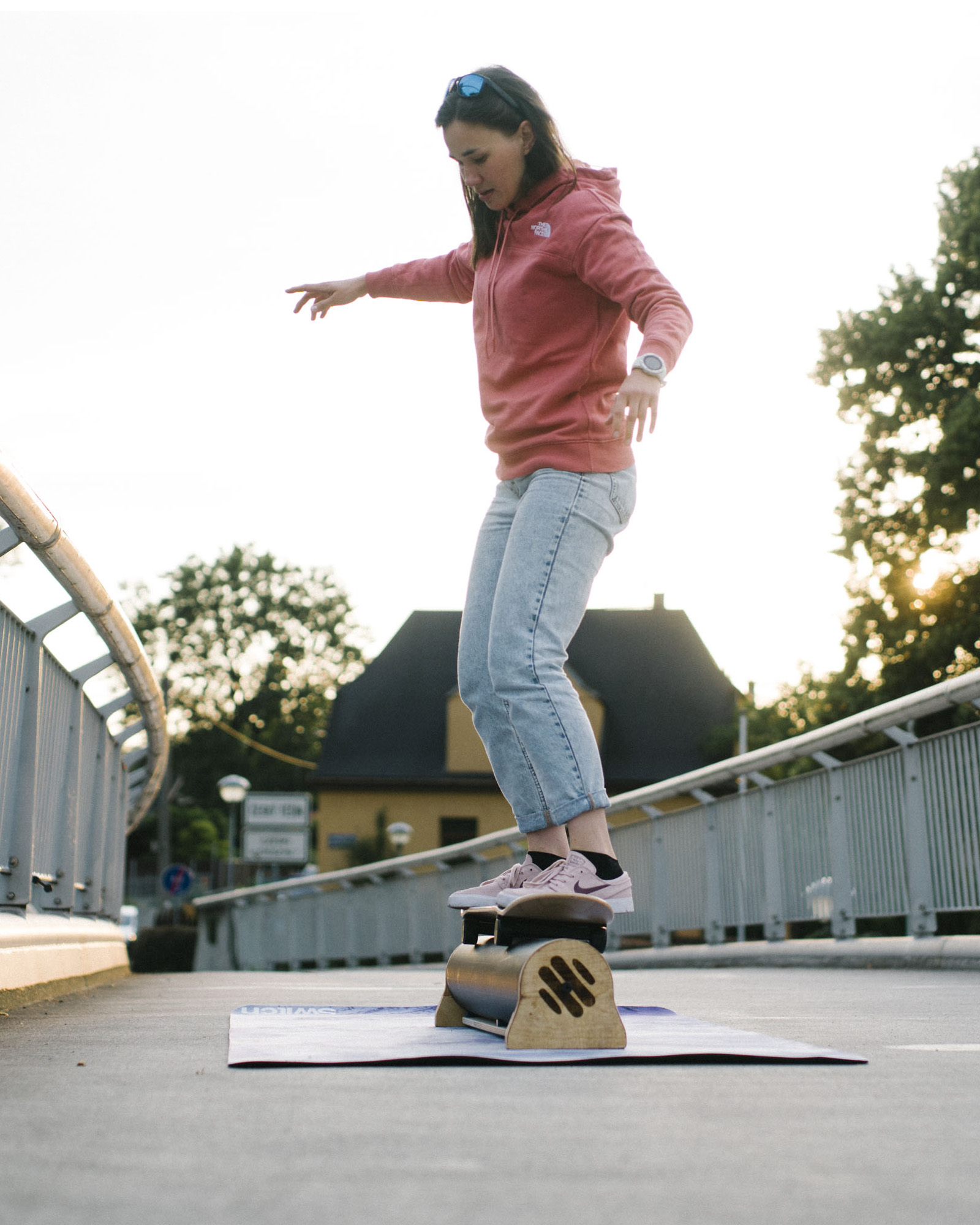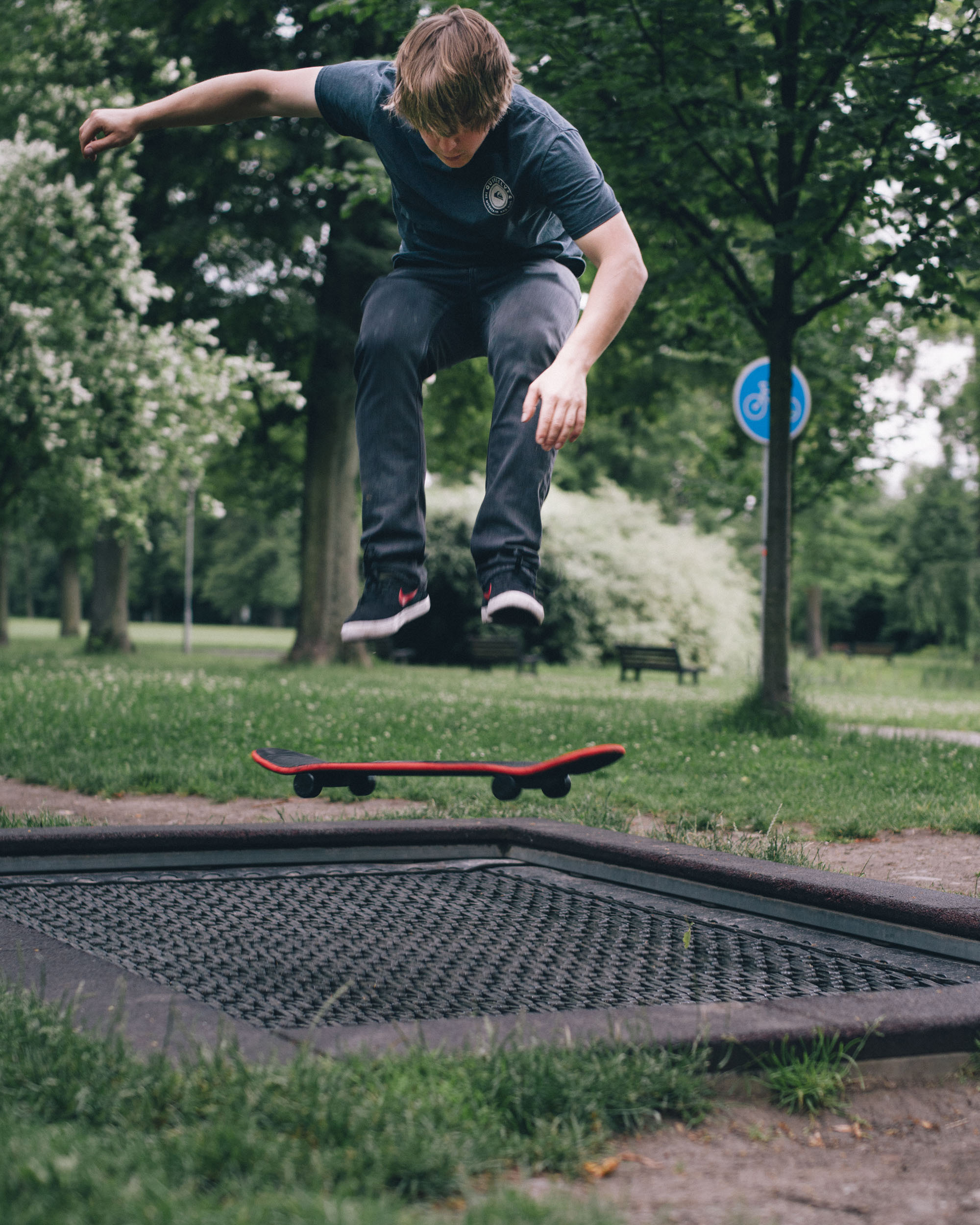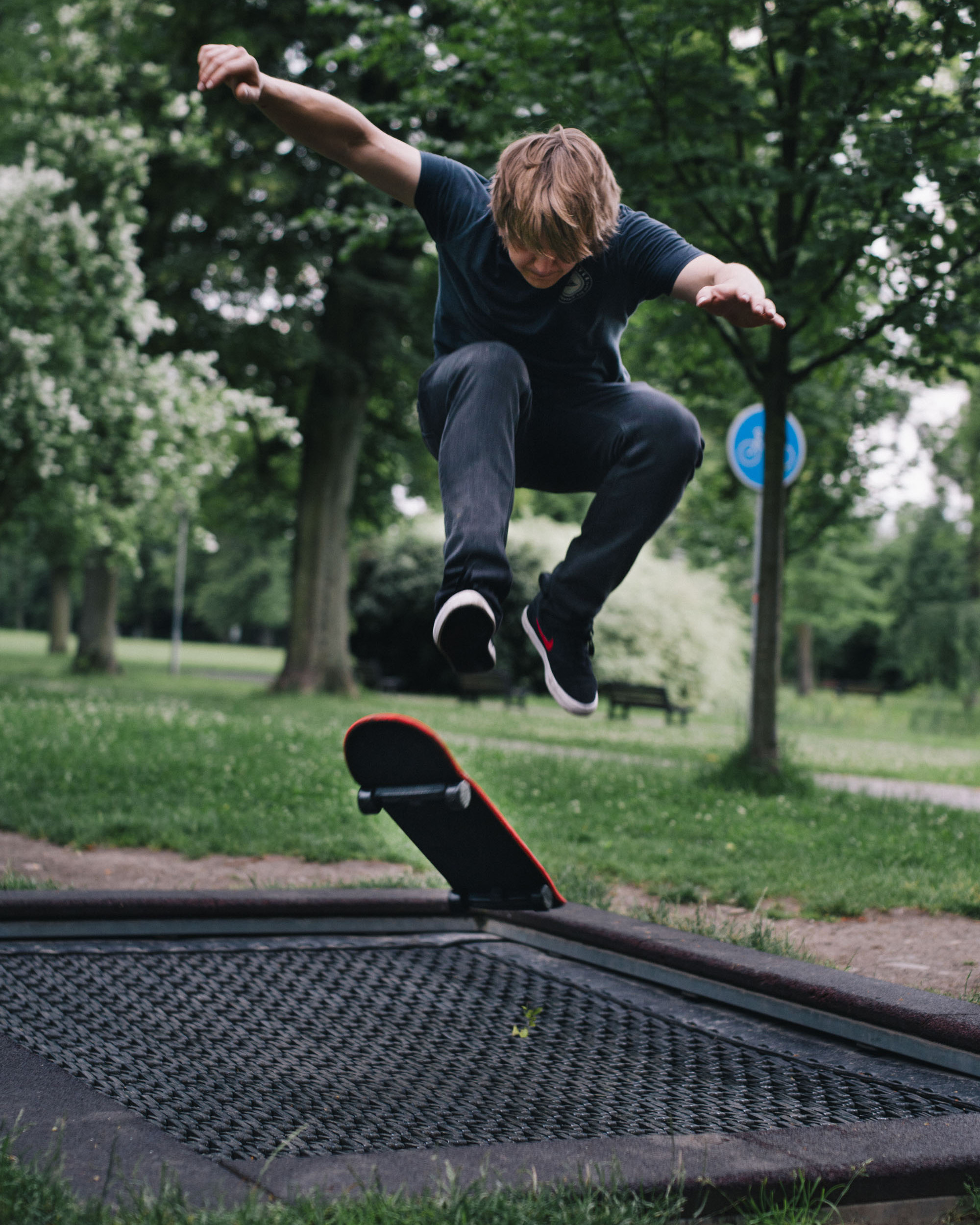 Trampoline skateboard vs training skateboard
Trampoline board is fully covered in 3mm Eva foam and extra edge protection so deck won't damage your body.
Trampoline board is safer to use indoors where the damage of walls, flooring and furniture is possible.
The EVA covered deck is much quieter than the standard training deck.
Training board is more realistic in learning flat tricks due to standard grip tape which is covering the deck.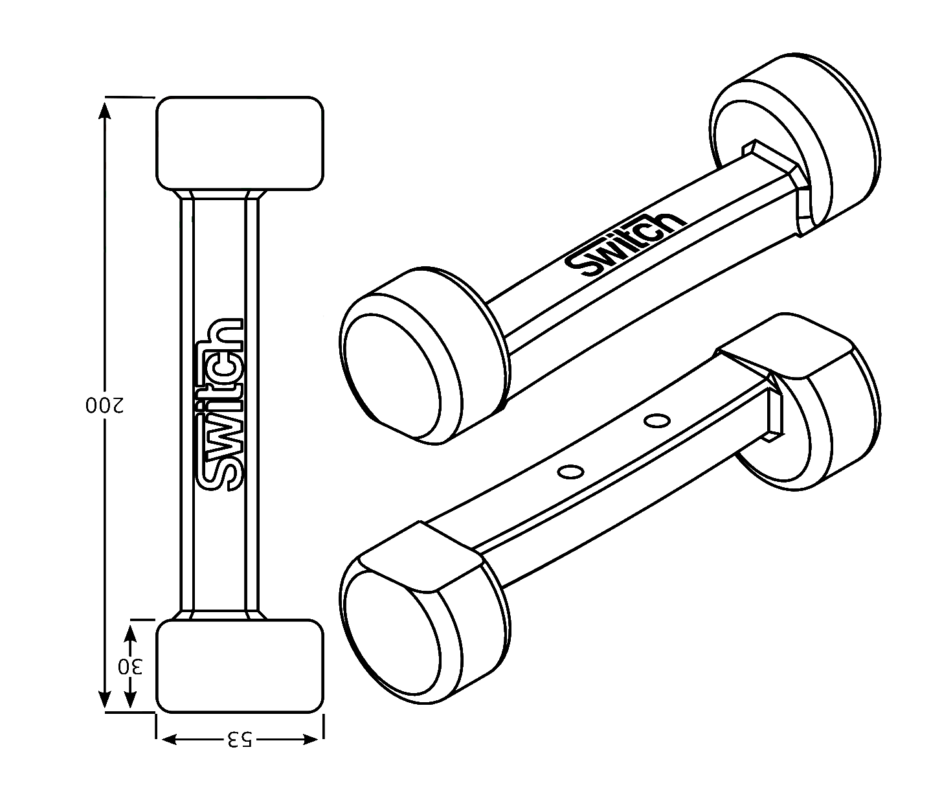 Trampoline Trucks:
Dimensions: 20 cm long x 5,3 cm wide
Two mounting holes
Profile: concave – fit skateboard surface
Weight: 400g each truck
Material: PU 70D + Steel axle
Maximum recommended user weight: 100 kg
Mounting blots and 8mm brackets included
Made in Poland
Board:
Skateboard Canadian maple deck
Covered by soft foam EVA

Dimentions: 20,3 cm / 8″ wide x 80 cm / 31.4″ long
Dimensions: 100 cm long x 18 cm high
Weight: 5 kg
Maximum recommended user weight: 100 kg
Material: HDPE plastic
Dimensions: 140 cm long x 100 cm wide x 3 mm thick
Material: suede with eco rubber