Hold onto your hats! Behold the Switch Capybara Abstract 🔮
Prepare to have your mind blown! This little 31.8″ cruiser skateboard may be small in form, but it's bursting with an outrageous personality. The Switch Capybara, with its mesmerizing bending lines, is here to rock your world as the ultimate surfskate base or cruiser. Its concave and rocker design offers a fantastic level of control that'll leave you grinning from ear to ear.
But wait, there's more! The Capybara's nose will securely cradle your feet on the board, while its tail acts as a supreme platform for all your fancy tricks. With this powerhouse of a skateboard by your side, there's no limit to the epic stunts you can pull off!
Take this bad boy home, and it will become your loyal partner-in-crime!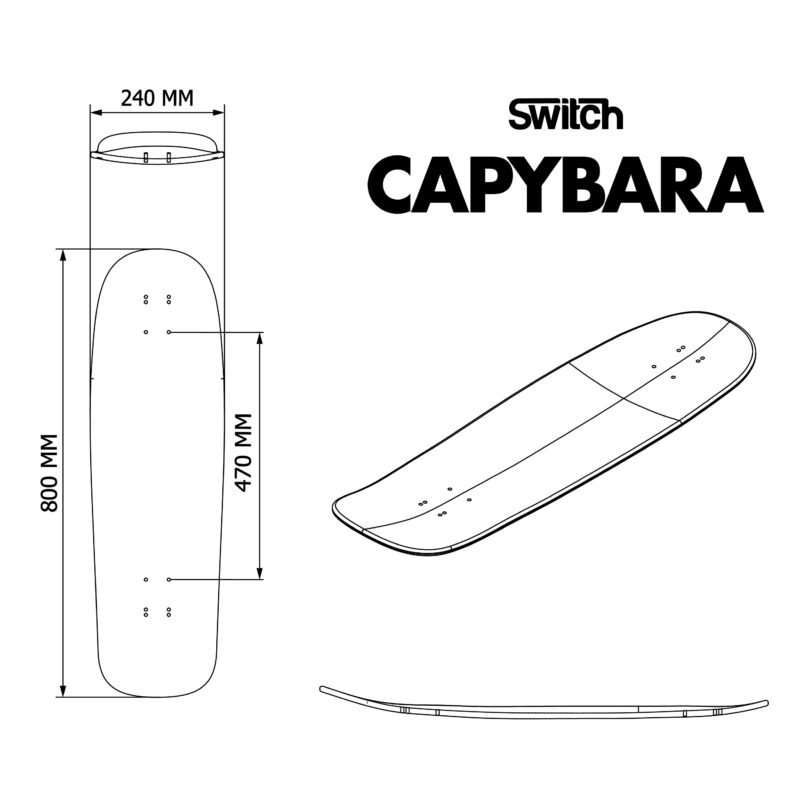 HIGHLIGHTS:
– 360° PU sidewalls
– Fully waterproof
– Medium kicktail and nose
– Wheel well flares
– Wave'y 3D graphic pattern
– Anti scratch layer
– 5mm rocker
DECK SPECS:
Length: 31.8″ / 80 cm
Width: 9.5″ / 24 cm
Wheelbase: 18.5″ / 47 cm
Weight: ~1.3 kg
Construction: Lightweight ash+poplar core, triaxial fibreglass, PU sidewalls
Concave: medium
Profile: 5mm rocker
Flex: Moderately stiff

Graphic designed by Switch
MADE IN POLAND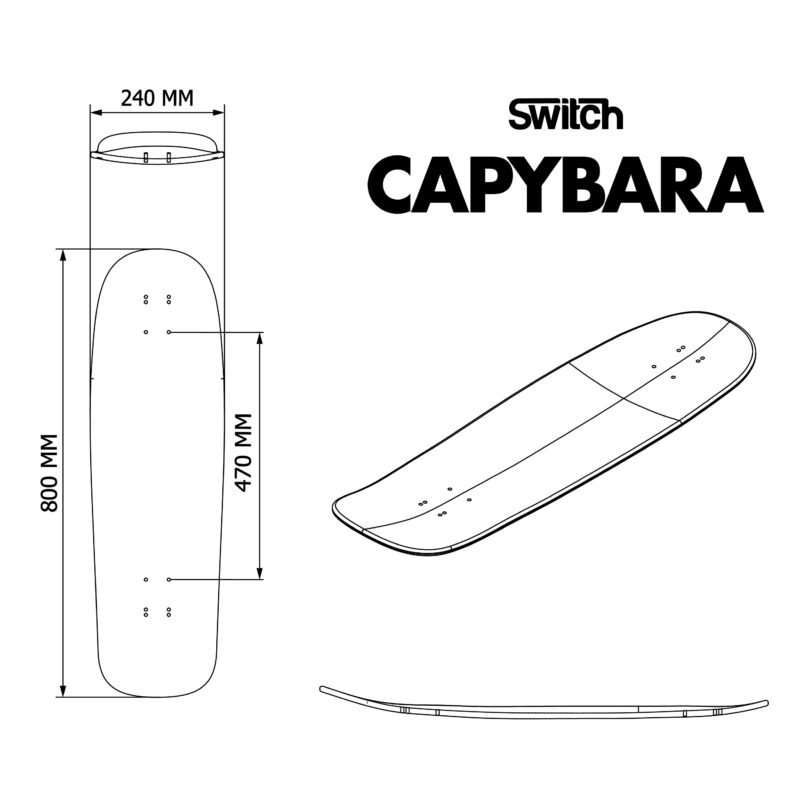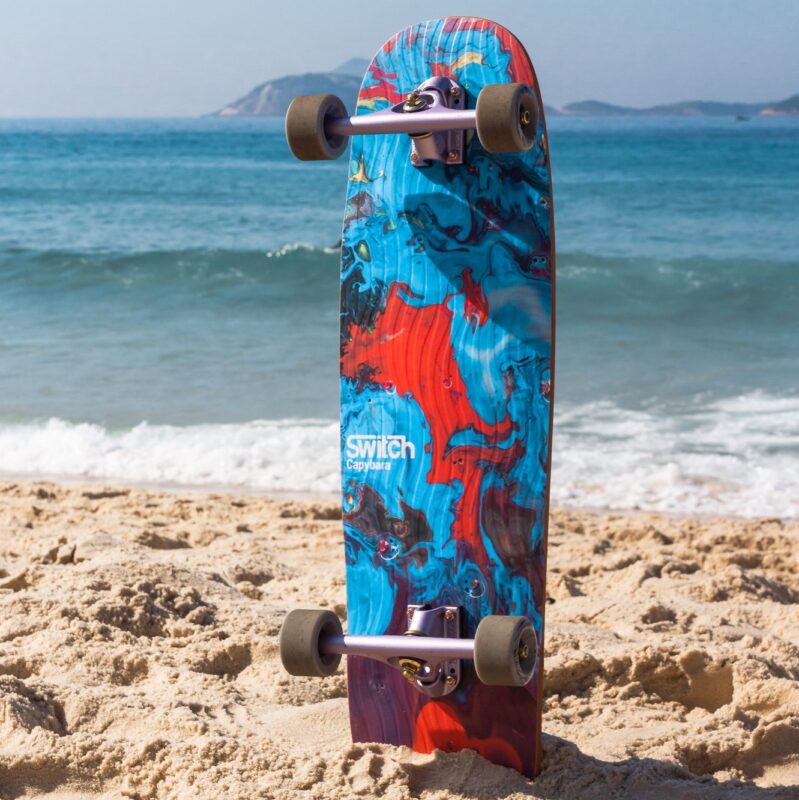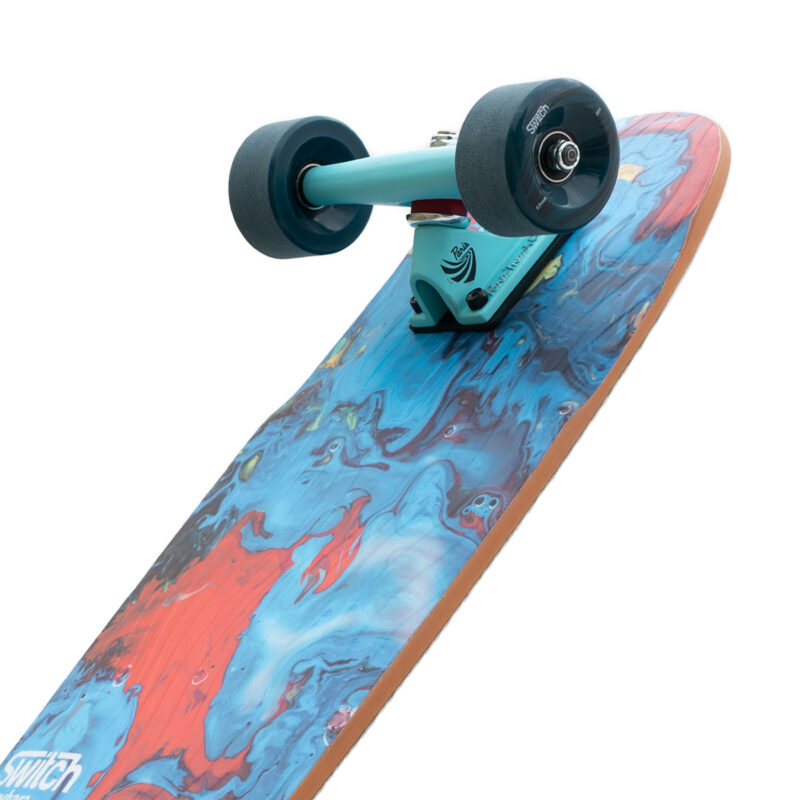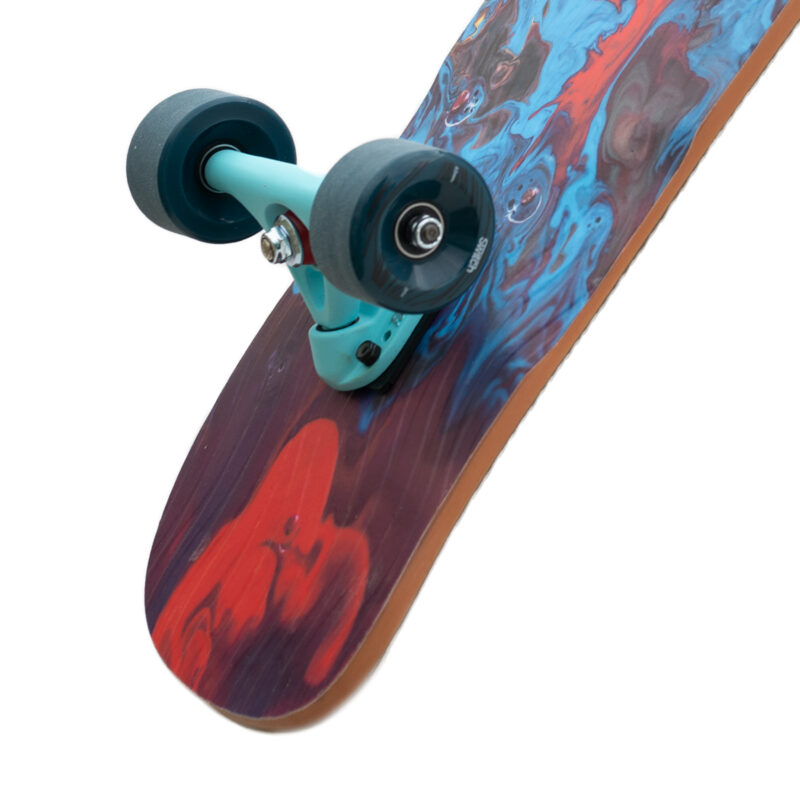 Thoughtful design

– 5mm rocker medium concave, refined, kicktail and nose. All this curvatures in The Capybara cruiser skateboard are created for ideal control and road feeling.

Light, responsive and durable

– vertically laminated ash and poplar core, triaxial fiberglass and 360

°

PU sidewalls keeps the deck impossibly light, yet very tough. Thanks to the included anti scratch layer combined with sidewalls, the deck keeps its perfect look longer.

Waterproof – Did the rain catch you? It's not a problem with switch boards. Continue your fun / journey stress-free.
3D pattern and graphics – Simple, bringing vacation surfing memories, feels amazing in your hand.
Wheels to choose from in the PRO set:
Switch 65mm purple / teal / grey