SWITCH TRAINING TRICK SCOOTER – REAL SCOOT FEEL WITH NO WHEELS!
Expand the range of learned tricks, and master all the key scooter skills with no roll action!
TRAIN ON TRAMP LIKE A CHAMP
Gain self confidence in the air. Learn Air awareness and unlock all of them scooter air tricks!
Switch hybrid deck construction with high density Eva foam Grip provides perfect amount of traction for the trampoline and feet. Soft gummy like edges are safe for trampoline and your legs.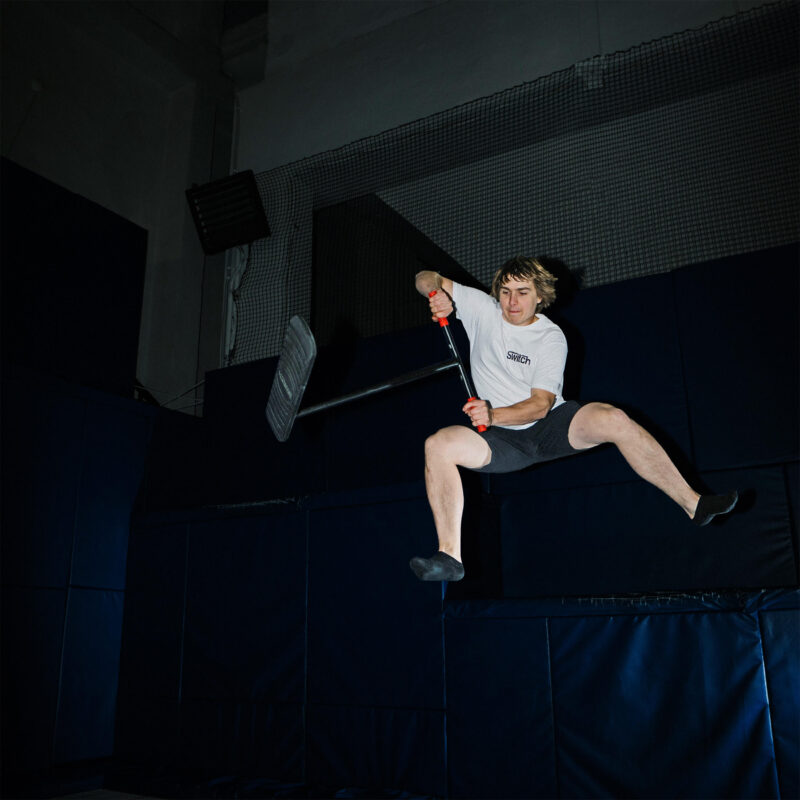 MASTER SCOOTER GRIND TRICKS
We made our scooter deck stiff just like a real scooter. Combine Switch Trick Training Scooter with our 2in1 Box/Rail training obstacle and practice all rail and box tricks at home.
Improve your muscle memory, balance, and learn right foot placement.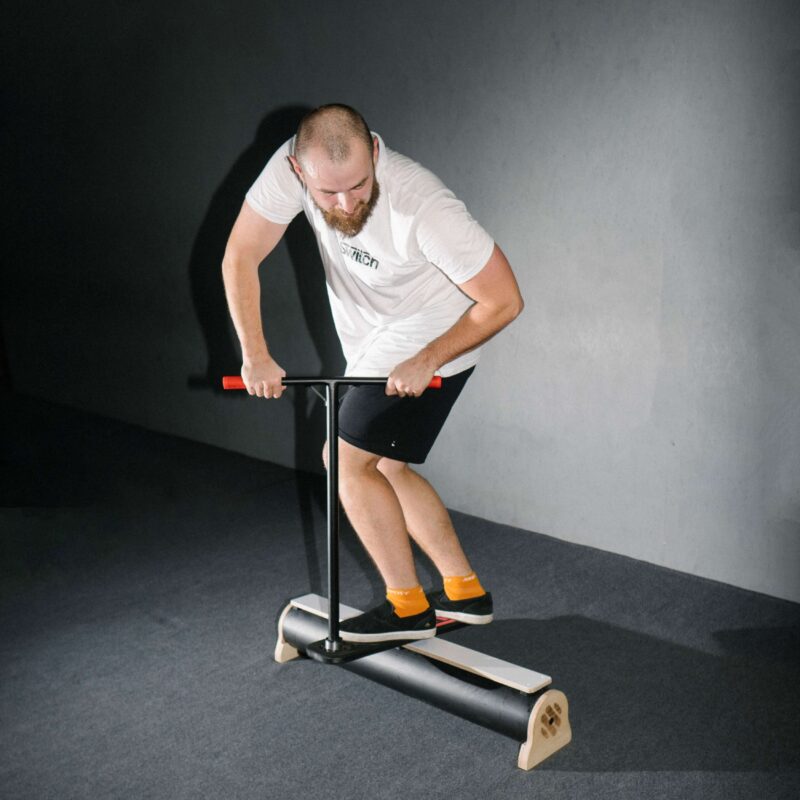 Trampoline Training Scooter L Sizing:
Bar Dimensions: 73cm High (28.74″); 55cm Wide (21.65″)
Deck Dimensions: 61cm Long (24″) 14cm Wide (5.5″) 52cm Standing area (20.47″)
Weight: 2.9 kg (5.73lb)
Rider Age: 12+ y/o
Rider Height: +160cm (+5'2″)
Max Recommended User Weight: 100kg (220lbs)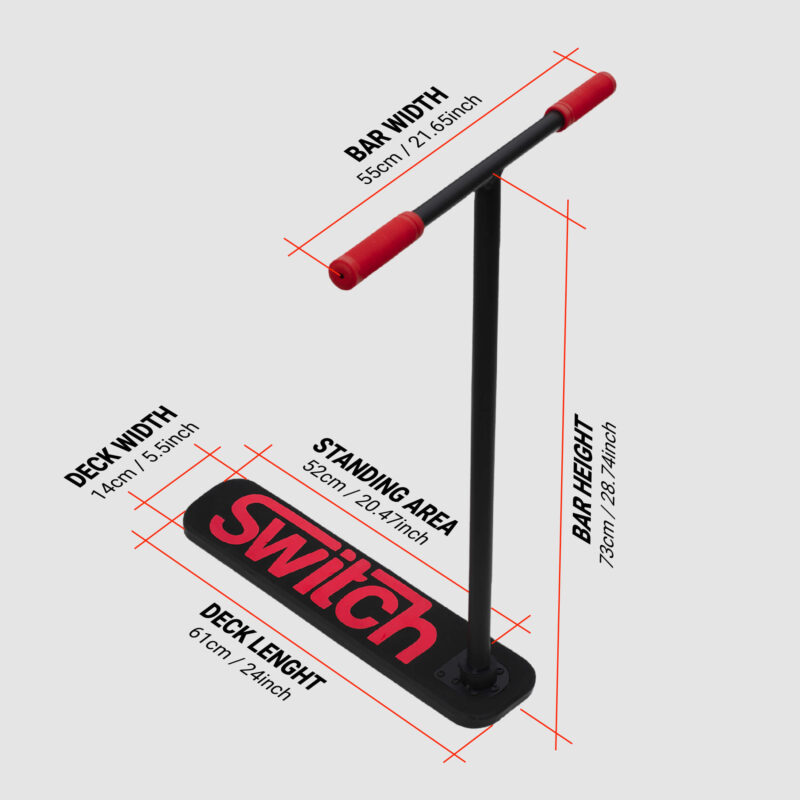 Say NO to crumbling decks with Switch Hybrid deck construction!
Switch Scooter Technologies:
Hybrid deck
Soft walls and stiff core – makes training on obstacles possible, is safe for trampoline and user's legs.
Triple Bearing Design
Fast spinning without loosnes + durability
High density eva foam grip
Perect amount of traction
Welded, steel powder coated T-shaped bar
extremelly durable and with realistic weight
Grippy and soft TPU grips
supreme comfort, enhanced grip
Made in Europe
Proudly made in Poland.
Dimensions: 100 cm long x 18 cm high
2 functions: Rail & Box (Switch by rotating the pipe)
Weight: 5 kg
Maximum recommended user weight: 100 kg
Material: HDPE plastic
Dimensions: 140 cm long x 100 cm wide x 3 mm thick
Material: suede with eco rubber