DURABLE, LIGHT AND POPPY
Meerkat is designed to perform at highest possible level for longer. 360 PU sidewalls, antiscratch layer and waterproofness – all so you can enjoy your board longer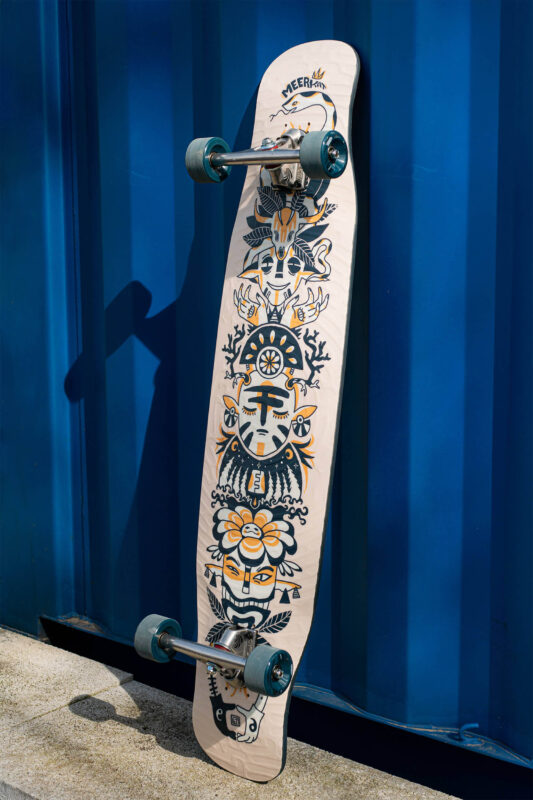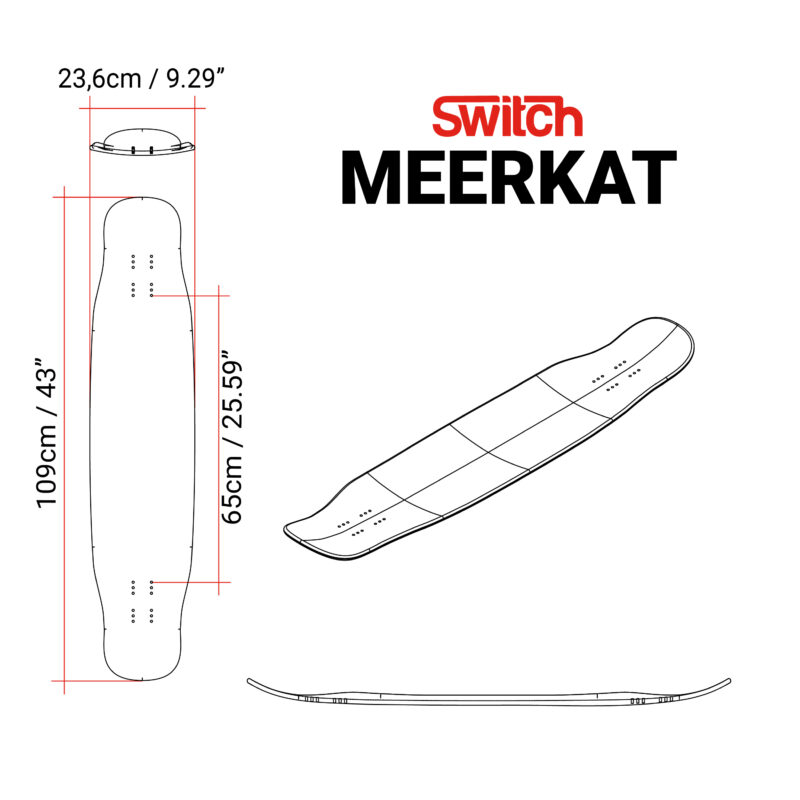 THE TRUE ALL-ROUND BOARD
The Meerkat deck is the ideal freestyle board for riders who want to stay open to other riding styles such as dancing or freeride.
The board's long, wide, and agile kicktails are designed to execute tricks with more height and precision. The concave and delicate rocker ensure a secure footing, and when combined with a stiffness rating of 7/10, it provides a stable stance during trick execution or stand-up slides. The board offers four wheelbase options, allowing riders to fine-tune their setup for optimal performance. Additionally, the spacious platform provides enough room for practicing dance steps.
All this combined makes Meerkat a Solid Quiver Killer

ITS ALL ABOUT THE DETAILS
The graphic design created by the talented artist @lilicustom_ , with a 3D pattern matching the overall vibe and bringing focus to the boards center. The 360 PU sidewalls come in one of the graphic colors, adding a touch of visual harmony. the griptape design is both functional and visually appealing, creating a seamless flow with the graphic design. It's the ultimate balance of form and function, making this board a true work of art.